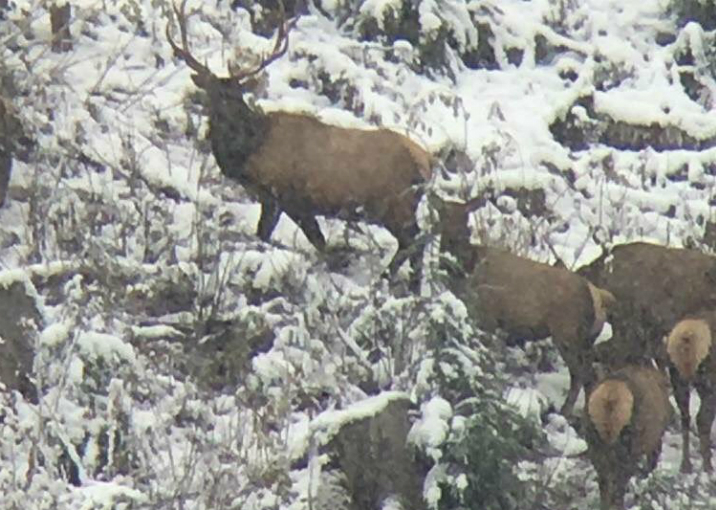 B.C. Conservation Officer Service officials are asking for the public's help in finding those responsible for illegally killing a bull elk this week.
Sgt. Scott Norris with the Conservation Officer Service (COS) said the animal was killed sometime between Dec. 27 and Dec. 28 five kilometres east of Lake Cowichan on Highway 18.
"It may have been shot sometime overnight," Norris said.
COS was called to the area at around 10 a.m. when the bull elk's remains were discovered. Four legs of the elk were removed by poachers but the rest of the carcass was left behind.
"It was found only 15 yards off the road so it was probably shot from the road," Norris said.
Norris said the person or people involved in the poaching will be facing numerous offences as there is no open season for bull elk and the remains were not properly disposed of. There will be other offences if it is confirmed that the animal was shot at night and from the road.
"It's just blatant disrespect for wildlife and the public," Norris said.
The carcass is too large to remove without a winch so Norris said it will be left in the area for other animals to eat.
Anyone who saw people or vehicles in the area between Dec. 27 or Dec. 28, or has any information about the poaching incident, is asked to call the Report All Poachers and Polluters (RAPP) line at 1-877-952-7277.