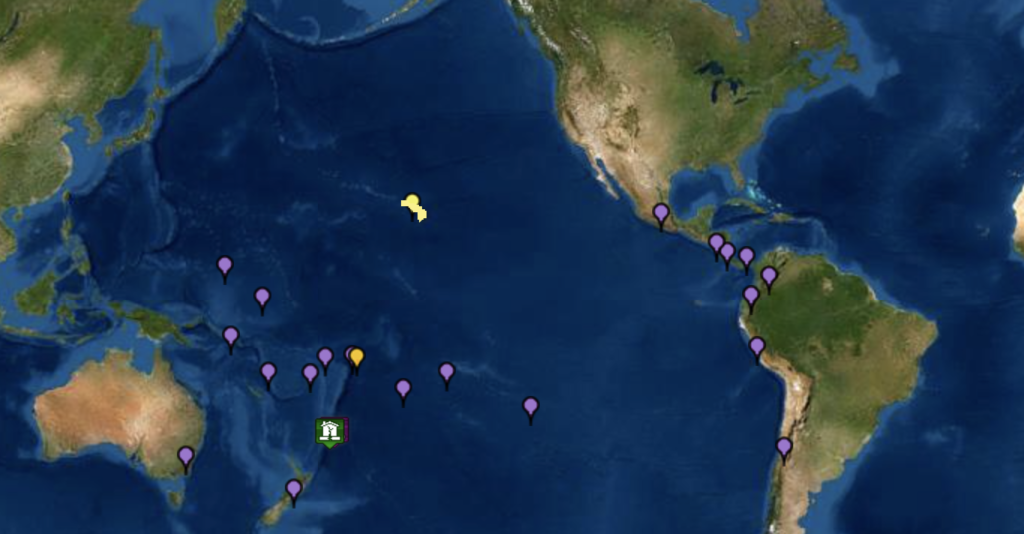 U.S. Tsunami Warning System
The Province of B.C. spent a portion of Thursday assessing the potential tsunami risk for B.C. following a severe earthquake that shook the waters in the Kermadec Islands region, north of New Zealand on Thursday.
The 8.1-magnitude earthquake, previously declared as 8.0M, occurred 9.65 km below the surface of the water at around 11:30 a.m. PST.
At approximately 2:30 p.m. PST, Emergency Info BC tweeted out that there was no tsunami threat to the province.
No tsunami threat to #BC. https://t.co/ohpVY11f97

— Emergency Info BC (@EmergencyInfoBC) March 4, 2021
The U.S. National Tsunami Warning Center also analyzed the earthquake to determine the level of danger.
According to the centre, the event was being reviewed to determine if there was a threat for not only B.C. but for many states on the west coast, including California, Oregon, Washington, and Alaska.
Tsunami Info Stmt: M8.0 Kermadec Islands, New Zealand 1129PST Mar4: Event is being reviewed to determine threat to CA, OR, WA, BC, & AK

— NWS Tsunami Alerts (@NWS_NTWC) March 4, 2021
According to the Province, earthquakes of this size are known to generate tsunamis potentially dangerous to coasts outside the source region.
The U.S. National Warning System (NWS) says "hazardous" tsunami waves are forecast for some coasts, mainly in Central and South America. None of the coastlines in North America are projected to see an increase in tide levels.
Tsunami waves reaching more than three metres above the tide level are possible along the coast of the Kermadec Islands. Waves reaching from one to three metres above the tide level could be expected along the New Caledonia and Vanuatu coasts.
For more information on earthquakes and appropriate responses, click here.
READ MORE: Wind warnings issued for Vancouver Island, Northern tip and West Coast