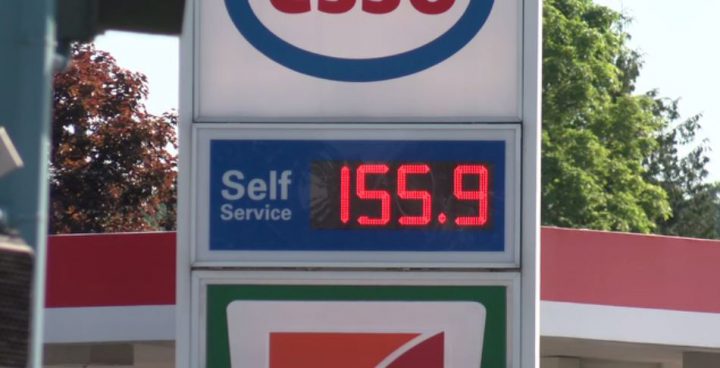 The temperatures have climbed across Greater Victoria and so have the gas prices.
On Monday evening, the price for regular gas went up to 155.9 cents per litre at many stations in the region. A few stations remained at 151.9 cents per litre but the price later increased.
Last month, GasBuddy.com senior petroleum analyst Dan McTeague said gas prices in Greater Victoria hit the highest in a decade at 154.9 cents per litre. The previous record was in the summer of 2008 when prices went to $1.536 or 153.6 cents per litre.
Drivers on Vancouver Island and the Lower Mainland saw near-record prices throughout the winter and spring due to a chronic supply shortage from the U.S.
April's price increase in Greater Victoria was also attributed to a two per cent per litre tax increase to fund transit improvements. It brought the total gas tax to five cents per litre and is expected to raise about $7 million per year.
British Columbia's carbon tax rate also went up by $5 on April 1. It is now $35 a tonne, which meant an increase of about 1.2 cents per litre to the price of gas and diesel.
The prices did drop slightly but are now back up again. And drivers should expect to pay even more soon as gasoline demand increases with summer travel.
The Lower Mainland still has higher gas prices than Greater Victoria. As of Tuesday afternoon, most stations listed on GasBuddy were 156.9 cents per litre for regular gas. However, some stations were at 161.9 cents per litre.