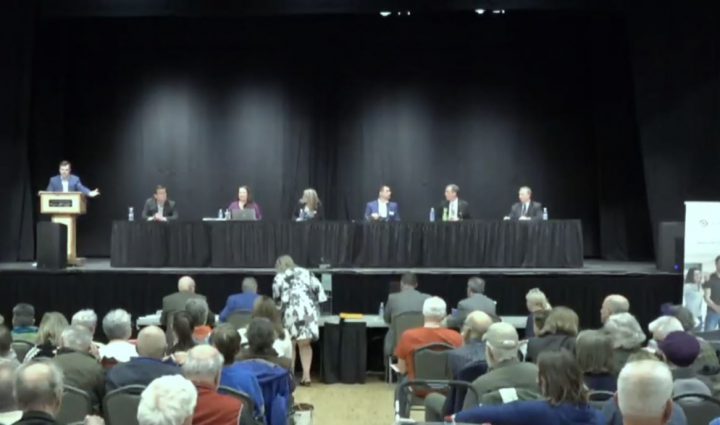 Early voting starts Friday for the Nanaimo-Ladysmith federal byelection.
Advanced polls open from noon to 8 p.m. Friday, Saturday, Sunday and Monday.
A voter information card was mailed out to constituents in the riding on where to vote or you can go to the Elections Canada website.
The seat was held by New Democrat Sheila Malcolmson but became vacant when she ran for, and won, the provincial byelection in Nanaimo.
There are seven candidates in the Nanaimo-Ladysmith byelection: Bob  Chamberlin (NDP), Jennifer  Clarke (People's Party of Canada), Michelle  Corfield (Liberal Party), John  Hirst (Conservative Party), Jakob  Letkemann (National Citizens Alliance), Paul  Manly (Green Party) and Brian  Marlatt (Progressive Canadian Party).
Six of the candidates faced off in a debate Thursday night in Nanaimo.
Many topics were up for debate including climate change, attracting higher paying jobs and the homeless issue.
Byelection Day is May 6.