A recently-discovered comet is now visible to the naked eye and is capable of being seen from Earth.
The comet, which is said by astronomers to be nearly five kilometres wide, has been dubbed NEOWISE and is currently streaking through the sky on a nightly basis.
Astronauts aboard the International Space Station said they were able to catch a first glimpse of NEOWISE in the middle of last week.
According to the International Dark-Sky Association, seeing the streaking comet is truly a once-in-a-lifetime opportunity as researchers suggest it won't pass Earth again for another 6,800 years.
NASA has also stated Comet NEOWISE – known to scientists as C/2020 F3 – will be visible around the world until the middle of next month, giving night sky watchers a stunning show after buzzing the sun and expanding its tail.
NASA also suggests that the closest approach will come in under two weeks.
So far, astronomers have been speaking highly of the comet's visibility.
"The early reviews are in: Comet Neowise is a hit," reads a review from Space.com.
In order to spot the comet, International Dark-Sky Association says to "go outside early in the morning, about an hour before sunlight appears on the horizon, and face toward the northeast." NASA adds that you'll need binoculars to see the long tail.
Following its discovery and the news from space organizations on how to witness NEOWISE, Vancouver Island photographers took to places with little light pollution in an effort to capture the extremely rare sight.
Here are seven stunning photos of NEOWISE that have been captured by Vancouver Islanders:
Sergej Krivenko – Victoria
View this post on Instagram
James Younger – Victoria
View this post on Instagram
Barret Rudman – Victoria
View this post on Instagram
James Younger – Victoria
View this post on Instagram
Frank Whitney – Brentwood Bay
Sherry Buttnor – Metchosin
Frank Fern – Merville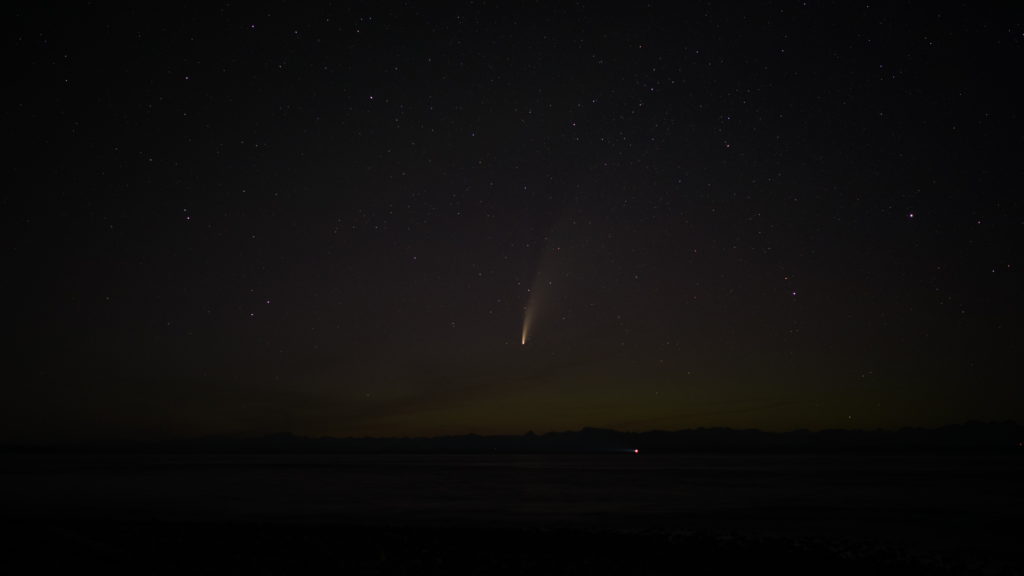 With files to Canadian Press
READ MORE: 13 incredible photos of 'pink' supermoon from Vancouver Island