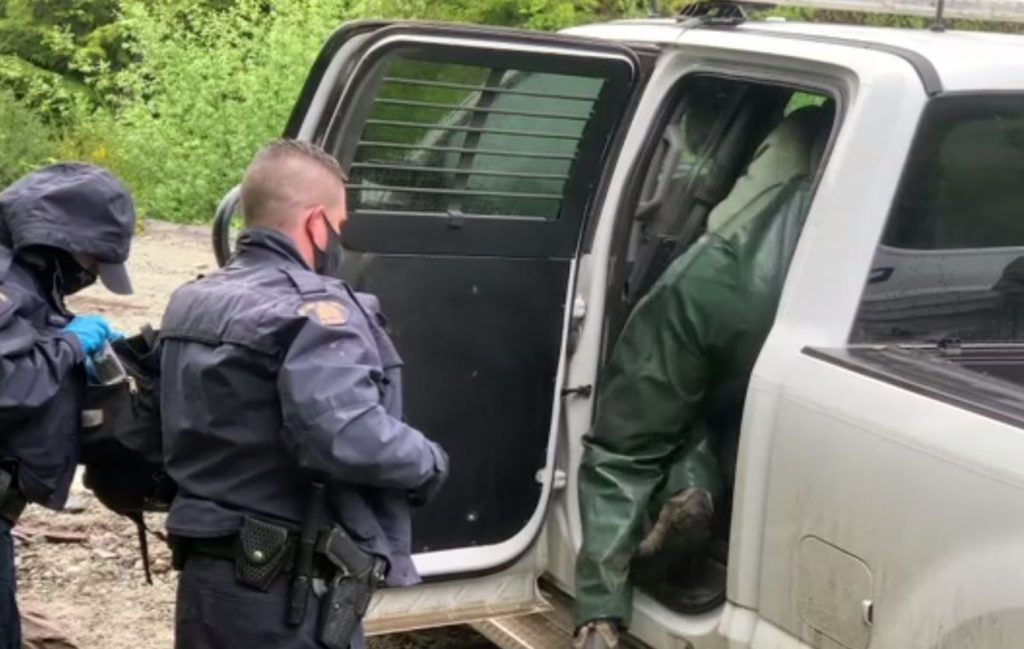 LAKE COWICHAN, B.C. — A total of 158 people have now been arrested since RCMP began enforcing a British Columbia court injunction ordering the removal of blockades aimed at preventing old-growth logging on southwestern Vancouver Island.
The Mounties say seven people were arrested Wednesday for breaching the injunction after officers found a large group blocking both directions of a forestry road in the Braden Creek area near Port Renfrew.
The injunction is to allow workers with the Teal-Jones Group to resume logging in that area and in the Fairy Creek watershed to the south.
READ MORE: Professor finds more threatened owls and birds in Fairy Creek, province sending biologists to the region
Meanwhile, the provincial ministry in charge of forests is sending biologists to the Fairy Creek watershed following reported recent sightings of Western Screech-Owls, which are protected under the federal Species at Risk Act.
David Muter, Assistant Deputy Minister for the Resource Stewardship Division of the Forests and Lands Ministry, confirmed with CHEK News that a team of biologists is headed to the Fairy Creek region.
"We're going to be having our team out there on the ground trying to develop a plan on that specific site to make sure we're doing everything we can to protect these owls," said Muter.
Activists say very little of the best old-growth forest remains in B.C.
They say Fairy Creek is the last unprotected, intact old-growth valley on southern Vancouver Island.
Teal-Jones has said it plans to harvest about 20 hectares at the north ridge of the 1,200-hectare watershed out of 200 available for harvest.
This report by The Canadian Press was first published June 2, 2021.