Every week the MicCHEK Podcast asks local experts for recommendations on the best of the best on Vancouver Island.
In its latest roundtable the podcast sat down with local restaurateur Jason Chan, the owner of The Village and Ghost Ramen, for his 10 must-try spots in Victoria's historic Chinatown. Here's what he picked. Listen to the podcast here.
Fisgard Market – 550 Fisgard St.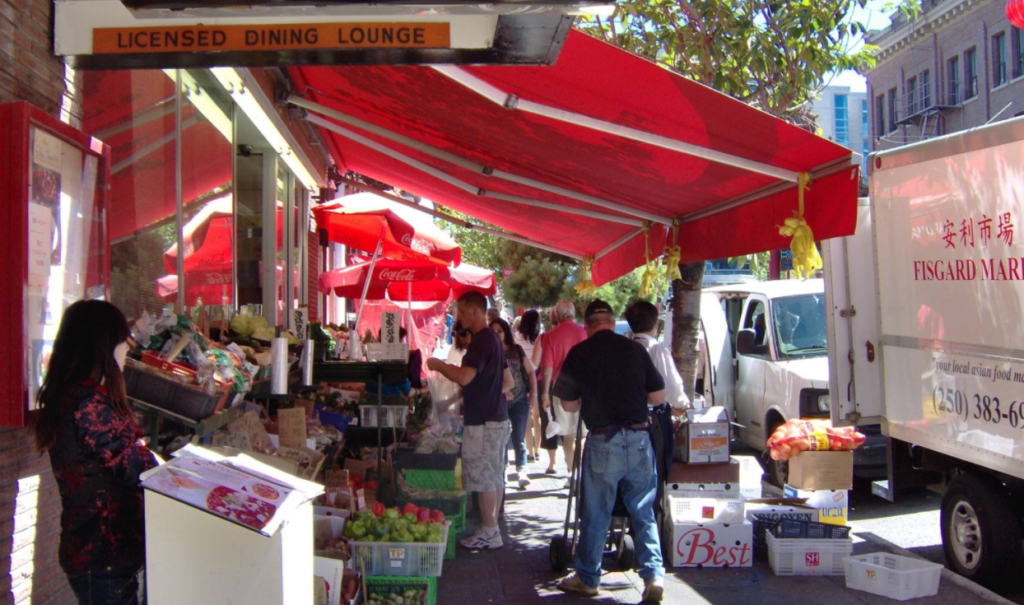 "When you go eat in a lot of Asian restaurants around town you're eating Fisgard Market sourced food and groceries. Ken has always kept his pricing very reasonable, specifically for produce. It's incredible how many things he actually has in that store. That's where my Grandma used to go shopping but now Ken has drawn in a new demographic of people."
Loy Sing – 554 Fisgard St.
"The thing that I like to eat there the most is pig ears and nose. When you're lucky, and it's not there all the time, but if you get there in the morning sometimes they'll have a braised face and it's all the parts of the face deboned. It comes chopped up, it's pretty much just skin. It's delicious."
Wah Lai Yuen – 560 Fisgard St.
"This is a unique spot. It's one of the few places I went to as a kid and it's still there. I'm going to give two specific dishes. The thing I love to eat there the most is their beef curry bun. And then all their barbecue stuff is incredible too. There's just not a lot of places in town doing it to that quality left."
Don Mee – 538 Fisgard St.
"If I'm going to recommend a dish I'd say the Lo Mai Guy, it's the sticky rice and lotus leaf with the chicken in the middle."
Ocean Garden – 568 Fisgard St.
"Larry's a great guy, hard-working, he's still on the wok sometimes as the owner. The curry beef flank would be the dish I'd pick there. Larry's also kept his prices in check. Good value, you can't have a plate that size for that value anywhere else in town."
Shanghai City – 548 Fisgard St.
"The dish I would recommend is the peking duck, it's unreal. Make a reservation especially if you're going to have the peking duck, give them some notice. If you want authentic Chinese food this is a great spot."
Brasserie L'Ecole – 1715 Government St.
"I think they're one of the biggest draws to Chinatown. Mark, the owner, has become a part of the Chinatown fabric. They have the best burger in town, I'll say it, the best burger in town. I also love their french onion soup."
Bao – 626 Fisgard St.
"We do baos at Ghost Ramen too but I prefer the ones at Bao, and I want to give them a shout-out because that's a place I go for Ramen and I have huge love and respect for what these guys do."
Silk Road Tea & Bean Around the World – 1624 Government St. and 533 Fisgard St.
"I don't drink anything but Silk Road Tea. We use all of her tea at The Village. And Bean Around the World has incredible coffee.
Dragon Village – 532 Fisgard St.
"I think half of Victoria's hospitality businesses buy some form of dishware from there. There's just so many Asian trinkets, ramekins, and bowls. It's just an experience and the owner is super friendly."
READ MORE: Tofino panel picks best restaurants, beaches and more
MicCHEK Roundtables are released every Friday and are available wherever you listen to podcasts.