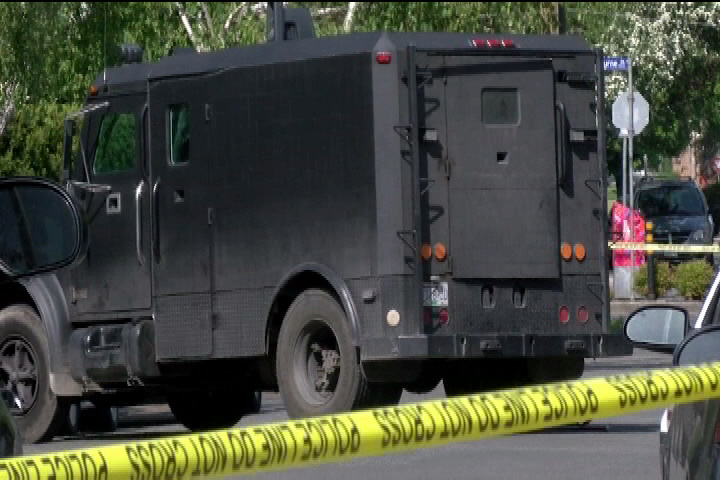 Victoria police are recommending a charge of attempted murder after shots were fired at a woman's vehicle early Sunday morning.
Just after 2:20 a.m. on May 21, officers were called to Ryan and Shelbourne streets after a woman said she believed somebody had shot at her vehicle. Police found a vehicle that had been damaged by a gunshot.
READ MORE: Emergency Response Team called to Oaklands house for man believe to be armed
During the investigation, police found a residence believed to be associated with the suspect in the 1700 block of Kings Road. Officers, including members of the Greater Victoria Emergency Response Team, forensic investigators, major crimes and canine units, all searched for the man. A search warrant was also executed on the residence and the block was shut down for hours.
A robot was also sent in to search the property. Half a dozen officers also entered the house but did not come out with a suspect.
Later Sunday afternoon, police found the male suspect in James Bay. He arrested without incident.
The man is still in custody and police are recommending several charges including attempted murder, possession of a prohibited weapon, unlawfully discharge a firearm into or at a place and a number of firearm offences.