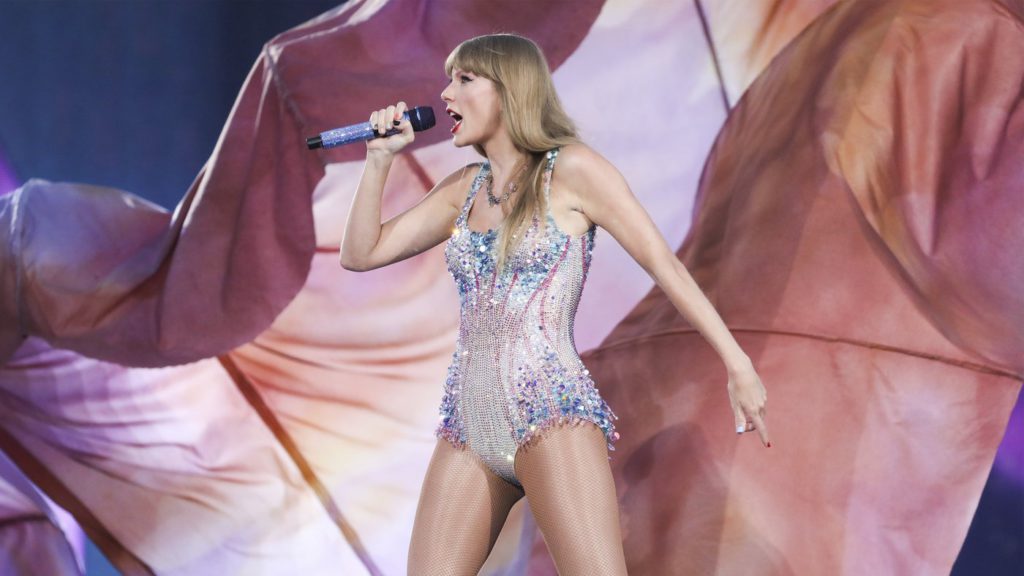 THE CANADIAN PRESS/AP, Jessica Christian/San Francisco Chronicle
British Columbia Premier David Eby is letting his inner Swiftie shine, taking to social media to plead for superstar Taylor Swift to bring her tour to Vancouver.
Eby was on Instagram stories Tuesday for a public Q&A, and when one person asked him, "Will you invite Taylor Swift to bring The Eras Tour to BC?" he didn't hold back.
"Ms. Swift. It's David Eby, premier of British Columbia. I'm not accustomed to begging, but for my own constituency of my loving and beautiful wife and my son, Ezra, please come to Vancouver, British Columbia," said Eby on video.
"We'll treat you well."
Swift's international Eras Tour is scheduled in Toronto, Ont., on Nov. 14-16 and 21-23, 2024. But those are the only Canadian dates announced, and Eby's hoping the American singer-songwriter will also visit the country's West Coast.
"I guess I don't have to tell you you're going to sell the place out. And we'll be thrilled to have you out here. Bring your Eras Tour to British Columbia. You won't regret it," he added.
"And, like many people, you might even stay."
Swift has sold more than 200 million records globally, and she's known for chart-topping songs like "Shake It Off," "Blank Space" and "Bad Blood."
The Eras Tour, which kicked off in the U.S. in March and will span at least two years, has become one of the most lucrative shows in history.
Online research company QuestionPro said in June, ahead of Swift's Toronto announcement, that fans had spent an average US$1,300 per show. About 70 per cent of the 596 people it surveyed said the money was worth it because the experience was so rewarding, while 91 per cent said they'd go again.
READ ALSO:
-With files from The Canadian Press