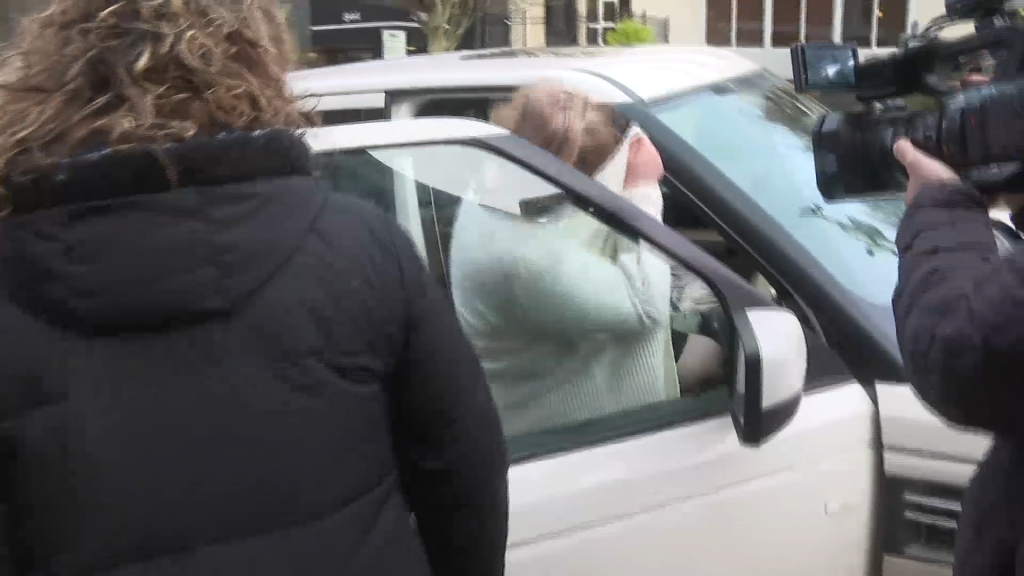 A woman found guilty of dangerous driving causing bodily harm after striking an 11-year-old girl in a Saanich crosswalk will be sentenced at the end of March.
Tenessa Nikirk, who is in her early 20s, was behind the wheel of a black Mercedes SUV that hit 11-year-old Leila Bui in the crosswalk on Ash Road at the intersection of Torquay Drive on the morning of Dec. 20, 2017.
Bui, who is now 13, suffered severe brain damage in the crash.
Nikirk is scheduled to be sentenced in the Victoria Law Courts on March 31. She was found guilty on Jan. 27.
Dashcam video used as evidence in the trial, showed Nikirk passing two vehicles at once that morning, reaching 100 km/hour in a 50 km/hour zone, and the judge says she was still "well in excess of the speed limit" at the time of impact.
Judge Mayland McKimm also noted that Nikirk was distracted, sending and receiving 18 text messages in the 24 minutes before the crash.
McKimm says evidence shows Leila stopped and looked both ways before she entered the crosswalk that December morning.
Leila's parents, Tuan Bui and Kairry Nguyen, brought Leila to court on Jan. 27. After the verdict, Leila's family said they were not after jail time but rather an apology.
"As horrific as it is, it is an accident, I know she didn't intend to get in her car that day and I'm going to go and I'm going to run over a kid you know? So it is an accident but if it was me, I would go to the parents and I would say I'm truly sorry you know? But she didn't," said Nguyen on Jan. 27.