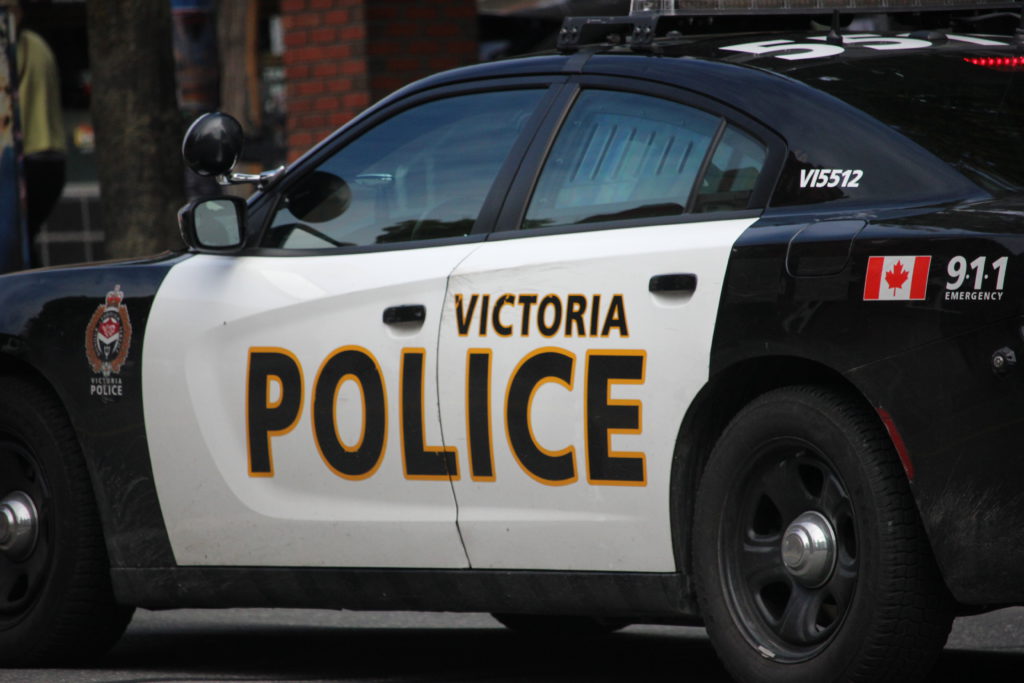 Nicholas Pescod/CHEK News
A woman has been arrested after she allegedly tried to prevent paramedics from responding to an overdose and assaulted an officer who was trying to stop her, according to Victoria Police.
Paramedics who were responding to a person experiencing an overdose in the 900-block of Pandora Avenue around 7:50 p.m. Sunday night called police to assist when a woman tried to stop the paramedics from helping the person.
An officer arrived and saw the woman step out of a group of bystanders, push a paramedic aside then stood over the patient.
According to police, the officer then took the woman by her arm to allow paramedics to continue their life-saving efforts.
The woman said she would continue to interrupt the paramedics, so the officer tried to get her to talk to him to explain her concerns.
"The woman again attempted to move towards where paramedics were working, so the officer then walked the woman to the corner of Pandora Avenue and Quadra Street," VicPD says in a release.
"The woman then attacked the officer, striking him in the face and knocking his glasses off. The officer took the woman to the ground and held her until additional officers arrived and assisted in taking her into custody."
The officer suffered non-life-threatening injuries and his glasses were damaged, but he was able to complete his shift.
The paramedics were able to revive the patient.
The woman was taken to VicPD cells and released with a future court date, and she was uninjured.
Bowen Osoko, spokesperson for VicPD, tells CHEK News it is unclear what caused the woman to do this, and that she has had many interactions with police.
Anyone who witnessed or has video of the incident is asked to call the VicPD Report Desk at (250) 995-7654 extension 1.