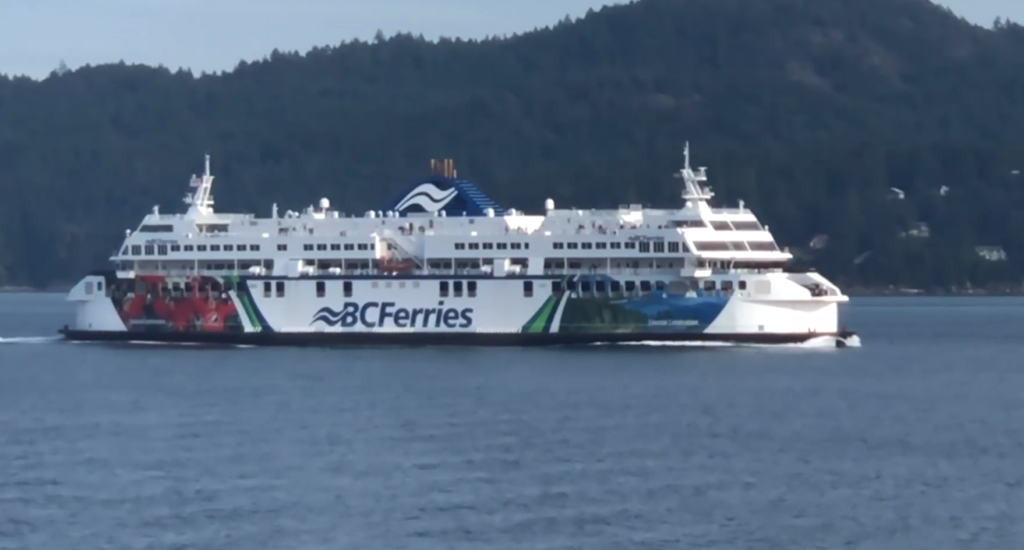 BC Ferries is offering discounts for over-height vehicles like RVs, campers and motorhomes on two of its major routes a week after the province lifted a regional non-essential travel ban.
The discounted fare of $76.10, which includes a free reservation, will apply to some sailings on the Tsawwassen-Swartz Bay and Tsawwassen-Duke Point routes now until Oct. 13.
An additional discount of 50 per cent per additional foot in length will also apply to over-length vehicles.
To qualify for the discount travellers must book and pay for fares in advance, as they won't be available at drive-up ticket booths. The discount does not apply to commercial vehicles or buses.
"This saver fare on over-height vehicles should help ease traffic on our more popular sailings between Metro Vancouver and Vancouver Island by rewarding customers that travel at less busy times. Shifting traffic on these routes will  reduce overall sailing waits and provide greater travel certainly for all customers," said Janet Carson, BC Ferries'  Vice President of Marketing & Customer Experience.
According to BC Ferries' website, the discount will apply on less busy sailings that aren't expected to sell out, "including early morning and late evening sailings, mid-week sailings, and various Saturday and Sunday sailings."
The discounted fare will appear on the sailing selection screen on BC Ferries' website if it's available.
The province's non-essential travel ban between select health authorities was lifted last Tuesday, meaning British Columbians can now travel freely between all regions. Out-of-province travellers are still being discouraged from coming to B.C. for non-essential reasons.