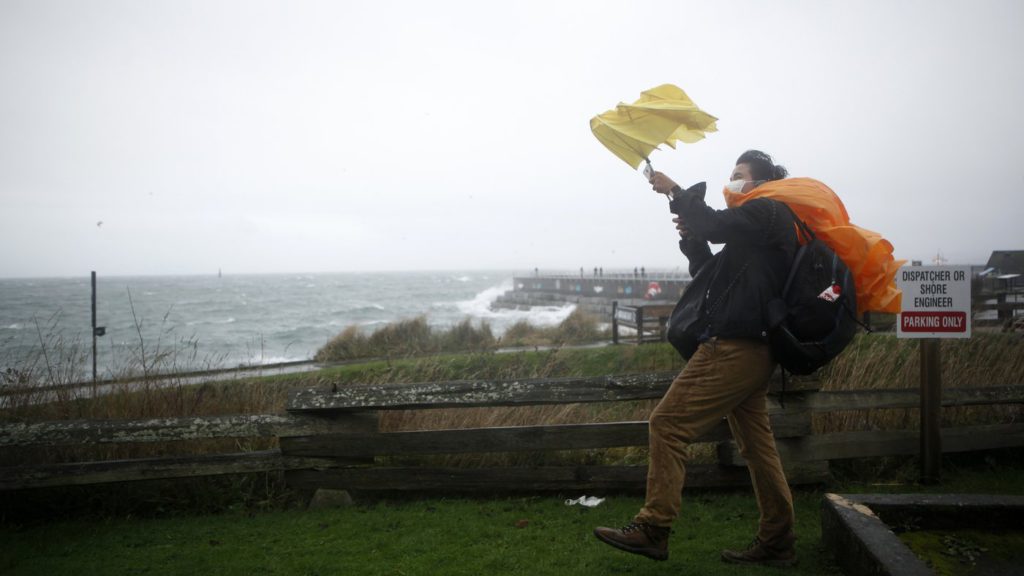 THE CANADIAN PRESS/Chad Hipolito
Environment Canada has increased its alert for strong winds along parts of Vancouver Island on Saturday.
On Saturday morning, the weather office issued wind warnings for Greater Victoria and West Vancouver Island, an upgrade from the special weather statement it had issued Friday.
A weather warning is defined as "a type of alert … where a hazardous weather or environmental event that poses a significant threat to public safety and property is certain or imminent," according to Environment Canada.
Weather warnings are more severe than special weather statements, which may be "less menacing than those of a warning," or are sometimes issued instead of a alert if there's uncertainty of where and when potential hazards may occur.
This weekend's winds are expected to begin Saturday night and continue into Sunday morning.
In Greater Victoria, wind gusts between 70 to 90 km/h are expected.
Meanwhile, along West Vancouver Island, winds between 80 to 100 km/h are expected in exposed coastal communities, including Sooke, Jordan River, Port Renfrew, Ucluelet and Tofino.
Environment Canada warns that the wind gusts may cause power outages, snap tree branches or toss loose objects.
"Be prepared to adjust your driving with changing road conditions due to high winds," said Environment Canada in its warning Saturday morning.
The winds are expected to ease late Sunday morning.
Earlier this fall, BC Hydro warned of a potential increase in power outages due to the summer's extended drought and forest fire season.
It says that the drought and fires may have weakened trees – making them more susceptible to falling on wires – and that less rainfall means more leaves are clinging onto tree branches, which adds to their weight and potential for damage in a windstorm.
READ MORE: BC Hydro warns of increased power outage risks due to wildfires, drought