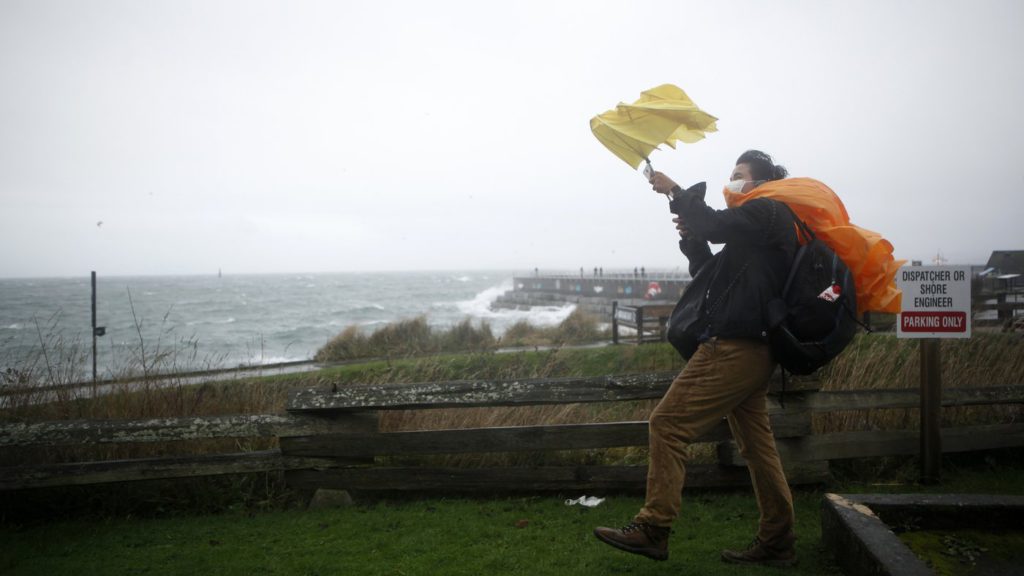 THE CANADIAN PRESS/Chad Hipolito
Environment Canada is warning of strong winds across northern Vancouver Island on Friday.
Wind gusts between 90 km/h to 110 km/h are expected to sweep the North Island starting early Friday evening until around midnight.
"A strong storm system approaching the BC Coast will reach Vancouver Island later today, bringing very strong southeasterly winds to exposed coastal areas," said Environment Canada in a warning posted around 10 a.m. Friday.
The winds are expected to ease around midnight.
"High winds may toss loose objects or cause tree branches to break," said the weather office.
Last week, BC Hydro warned that this year's drought-stricken summer and wildfires may increase the chance of power outages.
Trees have become more vulnerable to wind damage and snapping limbs because of the drought, and more leaves are clinging to trees because of an extended summer, according to BC Hydro.
The latest updates on the weather alert can be found on the Environment Canada website.