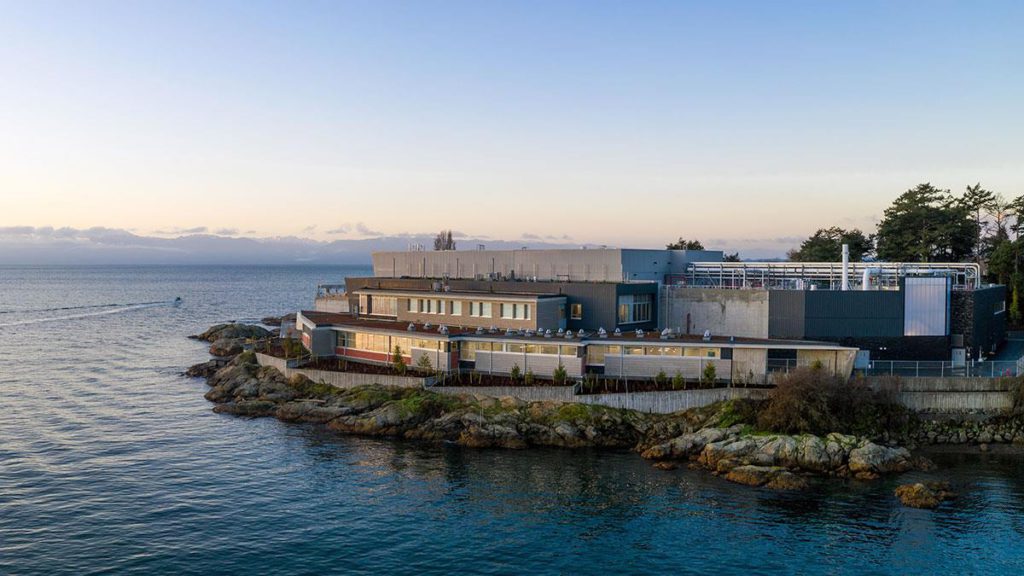 People near the McLoughlin Point Wastewater Treatment Plant may soon smell "intermittent odours" due to maintenance work, according to the Capital Regional District (CRD).
The CRD says between 8 a.m. and 1 p.m. Wednesday, crews are carrying out maintenance at the plant located at 337 Victoria View Rd. in Esquimalt. 
"The maintenance work is likely to generate intermittent odours near the facility, including areas immediately surrounding the plant and parts of Esquimalt during the scheduled maintenance," it said in a notice Monday.
Staff and facility contractors "are making every effort to limit the impacts experienced by the community and will continue to monitor this issue as work proceeds over the course of the day."
The CRD says to check its alerts page or Twitter for updates, with more information about the Core Area Wastewater Treatment System online here.
READ ALSO: