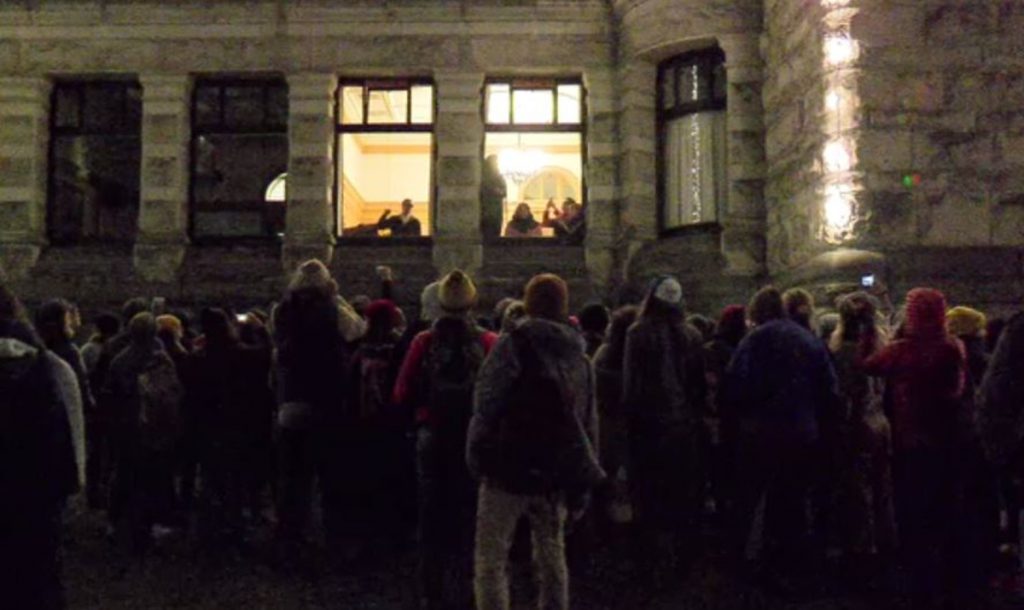 A handful of demonstrators at the B.C. Legislature, part of a group that has been there since Feb. 24, say they are occupying an area inside the building.
The group is supporting Wet'suwet'en hereditary chiefs, opposed to a natural gas pipeline project in northern B.C.
The demonstrators, who identify themselves as land defenders, say seven members went into the legislature to meet with Scott Fraser, the provincial minister of Indigenous Relations and Reconciliation.
They say they won't leave until their demands are met, and those familiar with the encounter say it did not go well.
"Tell us that he stands with us. And that he, we asked him if he would do everything he could in his power to get Coastal GasLink off of Wet'suwet'en territory and he said no. We hoped that he would say yes" Demonstrator Gina Mowatt said.
The government has not commented on the developments Wednesday night.