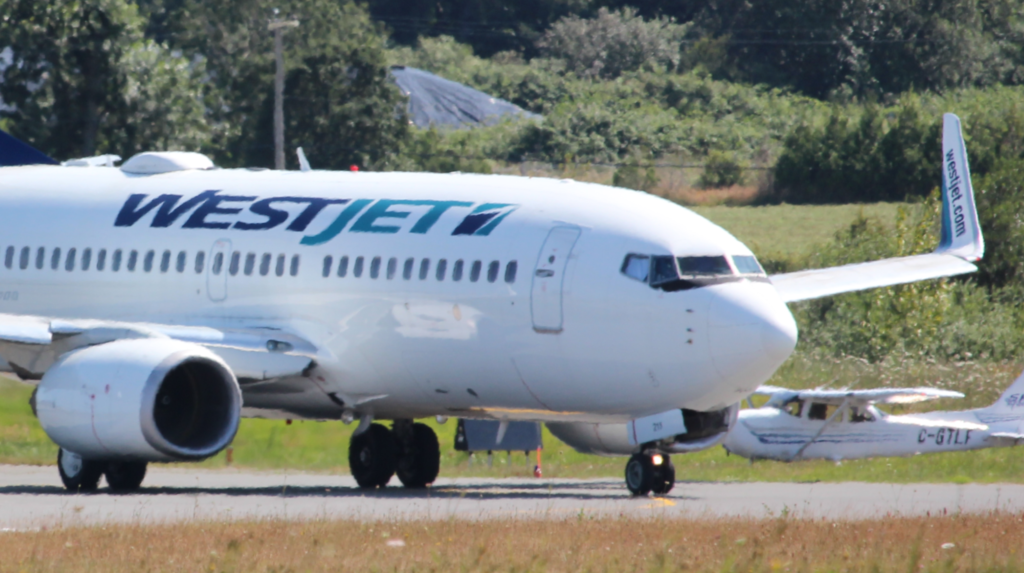 Photo credit: Nicholas Pescod
WestJet CEO Alexis von Hoensbroech says bringing Swoop and Sunwing Airlines under its banner won't lead to higher airfares, since integrating the discount carriers will also tamp down costs.
In a phone interview Wednesday, the chief executive said Canada's second-biggest airline will be able to swap out planes more easily and expand the range of destinations for travellers on the hunt for cheap tickets.
"I don't think this will mean higher fares," von Hoensbroech said.
"With the scale, we will actually be able to operate more efficiently and also more reliably, because if something goes wrong, if it's a small airline then it's far more difficult for them to recover," he said.
Virtually all 150-odd planes now under the WestJet, Swoop and Sunwing brands — the figure does not include regional service WestJet Encore — are Boeing 737s, making for easier fleet integration that will allow the airline to serve communities more flexibly, von Hoensbroech said.
"Let's take Victoria. From Victoria to Cancun, there may not be sufficient guests to fill a Sunwing plane with 189 people on board. So therefore Sunwing wouldn't be able to actually fly.
"If we put a WestJet plane instead, then we can actually consolidate not just the package tour guests but also all the other segments that may want to fly down to Cancun. Or we could use a WestJet flight from Victoria to Calgary and feed a plane that goes from Calgary to Cancun," he said from the company headquarters at the Calgary airport.
Like rival Flair Airlines and Porter Airlines, WestJet aims to vastly expand its business over the next few years, with 61 Boeing 737s on the order book over the next five years, plus an option for 20 more, the CEO said.
Over the past two weeks, the 29-year-old company told employees it would shut down Swoop at the end of October and Sunwing Airlines over the next few years, folding them into WestJet's main operation while maintaining Sunwing's tour package division.
Some experts have warned that the mergers would result in lower competition and higher airfares, particularly for sun destinations.
WestJet and Sunwing comprise 37 per cent of seat capacity on direct flights to sun destinations, and 72 per cent from Western Canada, according to an October report from the Competition Bureau.
While competition remains intense and prices low on major Canadian routes such as Toronto to Vancouver, fares to sunny getaways, U.S. cities and European hot spots have all gone up over the past year.
This report by The Canadian Press was first published June 21, 2023.