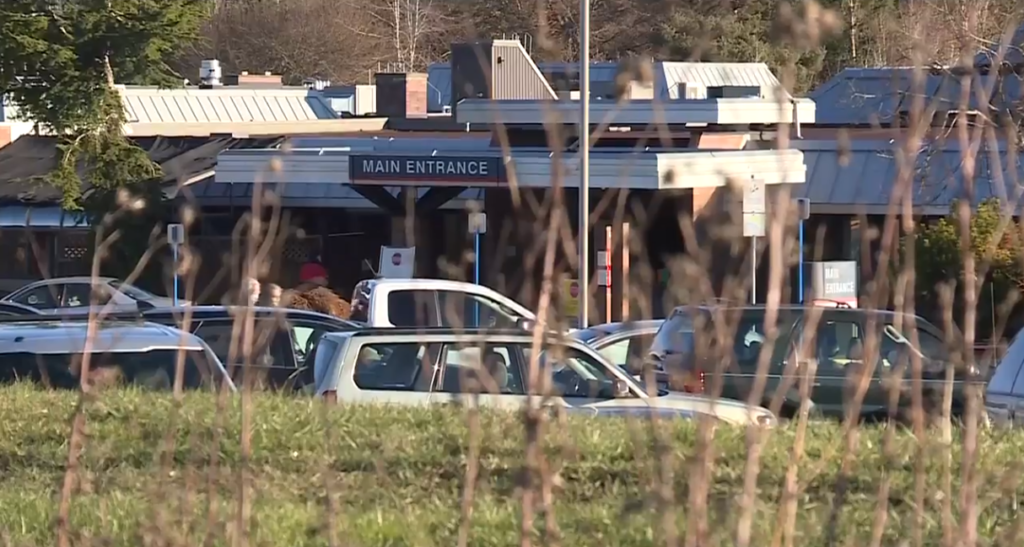 People in healthcare facilities on Vancouver Island will get the benefit of stable, consistent and supportive patient care as support service workers and services previously contracted out return in-house as Island Health employees.
The government notes that these services are returning in house after being contracted for almost 20 years to private companies.
In fall 2021, health authorities served notice under the terms of 21 commercial service contracts, beginning a phased approach to repatriating housekeeping and food service contracts. Island Health is the first authority in B.C. to make the change.
"To the people who kept Vancouver Island's hospitals clean, long-term care homes safe and patients well-fed, I say, 'Welcome back!'" said Premier John Horgan. "Our government is righting wrongs committed nearly 20 years ago to improve wages, working conditions and job security for health-care workers. It is long past time for you to once again be treated like the valued members of the team that you are."
According to the Province, the move started when the B.C. government brought Bill 47 (Health Sector Statutes Repeal Act) into force through regulation on July 1, 2019. Bill 47 repealed two existing pieces of legislation – the Health and Social Services Delivery Improvement Act (Bill 29) and the Health Sector Partnerships Agreement Act (Bill 94) – which facilitated contracting out in the health sector and had significant labour impacts.
"We're now putting workers back where they belong – in-house, within our health authorities," said Adrian Dix, Health Minister.
"Bill 47 was an important step in bringing basic fairness to public health care in our province. The repatriation of housekeeping and food services contracts is good for patients, for workers, for the healthcare team and for recruiting future healthcare workers. I'm proud to see Island Health lead the way and look forward to more workers receive the compensation, working conditions and benefits they deserve for doing the essential and life-saving work of keeping British Columbians well cared for in our facilities."
Harry Bains, Minister of Labour, added that the move also will allow the government to ensure health facility employees are getting the wages and job security they deserve.
Workers at six Island Health sites, from housekeeping, food services and mixed services roles, will be brought in-house, for a total of 235 workers repatriated to the following facilities:
* Saanich Peninsula Hospital
* Queen Alexandra Centre for Children's Health
* Glengarry Hospital
* Aberdeen Hospital
* Gorge Road Hospital
* Priory (Hiscock and Heritage Woods) long-term care
Health authorities will continue to repatriate workers under Bill 47 during the next two years, bringing an estimated 4,000 workers back in-house. Other health authorities include Fraser Health, Providence Health Care, Provincial Health Services Authority and Vancouver Coastal Health.