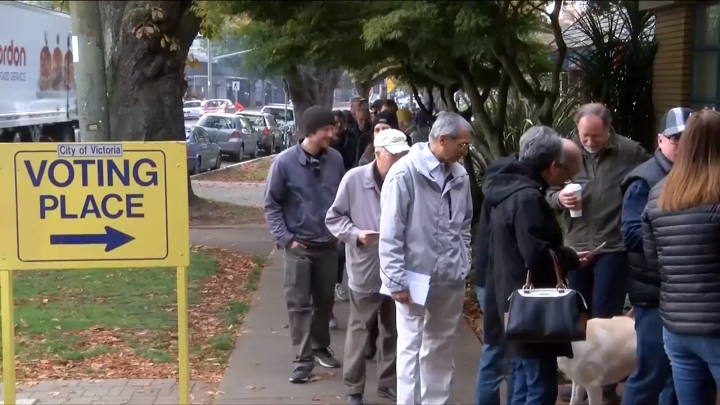 A motion led by the City of Victoria to give Permanent Residents a vote in municipal elections is one step closer to becoming a reality.
The Association of Vancouver Island Coastal Communities approved the idea Saturday at their annual convention.
It will now face the Union of B.C. Municipalities in September, where if it passes will be presented to the province.
It's something that Victoria city councillor Shamarke Dubow has been heading.
Dubow came to Canada after fleeing Somalia when he was eight-years-old. He spent around 20 years being stateless but eventually came to Canada in 2012 and called Victoria home.
He spent his time deeply engaged with the community, working for multiple orgnizations like the Victoria Immigrant and Refugee Society, Inter-Cultural Association of Greater Victoria and The Victoria Tenant Action Group.
In 2017 he became a citizen and for the first time ever he was able to vote in the municipality. He says the change would go far in making new Canadians feel involved and heard.
"People who live here, pay taxes and are helping build our communities will on minimum miss one to two elections as it takes at least five years to become a citizen," said Dubow.
"They could lose their appetite to vote… permanent residents already have access to everything but voting like to health and social services."
In 2015 Victoria has just over 2,100 permanent residents, about three per cent of the voting population.
"Soo many cities have explored this option… Port Moody, Vancouver, New Westminister… this is not a new idea," said Dubow.
Vancouver already passed a motion looking to give permanent residents the right to vote.
But some critics argue the change would water down citizenship.
Dubow stresses that he is not looking for provincial and federal changes.
"Allowing them to vote [in municipal elections] is not threatening or weakening national citizenship, it would promote engagement and participation, its an accessible avenue to help people feel they are part of the community," said Dubow.
"This would be a great opportunity to become a leader in this… It received so much overwhelming support… we will have to see if it passes [at UBCM]."