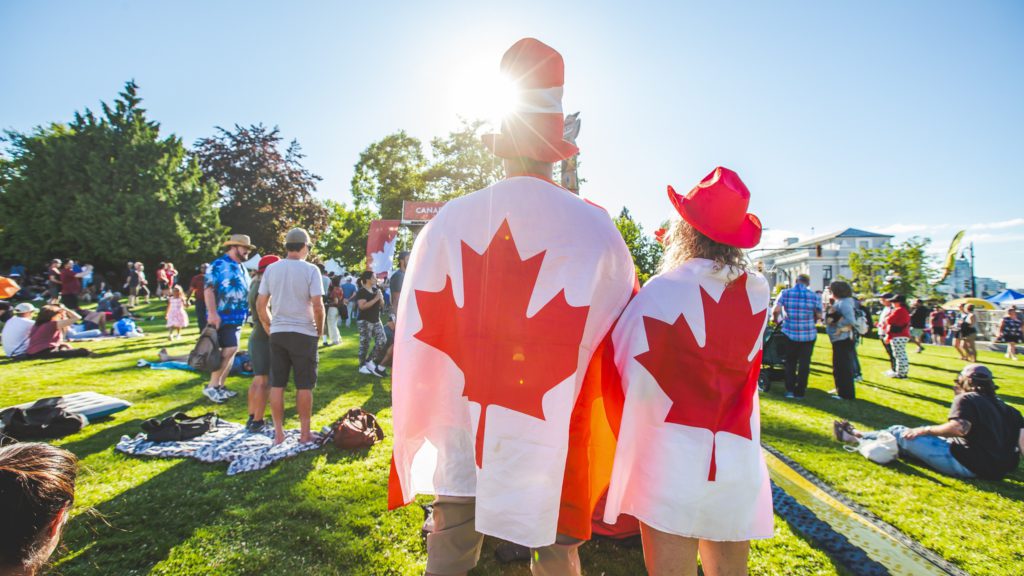 Canada Day Victoria/Facebook
Canada Day celebrations in the City of Victoria have gotten a $250,000 boost by the committee of the whole.
Council had already allocated $100,000 for the festivities, then a request from staff came before council requesting the additional funding, which was approved.
Additionally, staff have been directed to see if there are any sponsorships that could bring additional funding, though staff did note that there are some challenges that come with that.
"In the past, corporate sponsorship is very unpredictable, sometimes very difficult to procure, and also difficult in this particular venue to provide return on investment for those sponsors. They look for their brand to be highly visible on a day like this, and you can't advertise, you can't sell things, you can't have corporate brands on the legislature property, even on an event day like this," said Jeff Day, a senior cultural planner with the City of Victoria.
"Sponsorships are quite often sponsored by developers or other large businesses in town. It can be awkward sometimes for the city."
READ PREVIOUS: Canada Day celebrations held across Vancouver Island
Council directed staff to use the $350,000 in funding from Victoria for Canada Day, and if a sponsor came forward then to use it as additional funding to create more activities or events for the day or in surrounding days.
Without anything else to offset the cost, the staff motion notes this funding would result in a 0.15 per cent property tax increase for the coming year.
Councillors discussed an amendment to find savings elsewhere in the budget, rather than increasing property taxes, but the motion failed 4-5, with those in opposition saying they did not like that the motion would tie their hands, and that the budget discussions would naturally come with ways to try and find savings within the budget without a motion requiring them to.