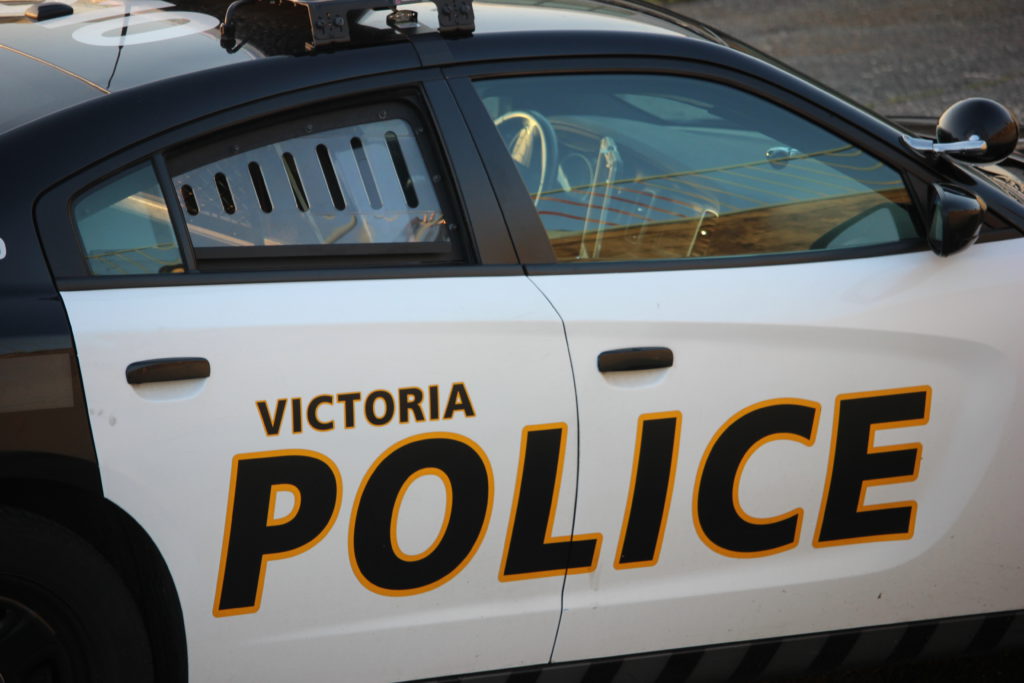 Traffic officers with the Victoria Police Department are investigating a collision between a vehicle and a protester that occurred in Victoria on Wednesday evening.
According to police, the incident took place on July 21 just before 6 p.m. in the 800-block of Blanshard Street.
Police say that officers were monitoring a protest that included a group of people carrying placards. At one point the group moved into the northbound lane of Blanshard Street on a section of roadway that is considered to be a low-visibility corner.
At one point, one of the protestors made contact with a vehicle that was travelling northbound at low speed.
As part of the investigation, officers interviewed the driver of the vehicle, the person struck, and nearby witnesses in order to determine what happened.
An ambulance was offered to the protestor who was hit by the vehicle, however, it was initially declined. Police say that a short time later, the person requested an ambulance at the suggestion of those nearby. They were ultimately transported to hospital in order to receive a medical evaluation.
Police say there was no visible damage to the vehicle involved and no arrests were made.
This incident remains under investigation.
Police say that at this time investigators have no indication that the driver of the vehicle intentionally struck the person who moved into the roadway.
Investigators also say they are not currently aware of any conflict between the parties before the incident.
 Anyone with information about this incident that has not yet spoken to officers is being asked to call the VicPD Report Desk at (250) 995-7654 extension 1.