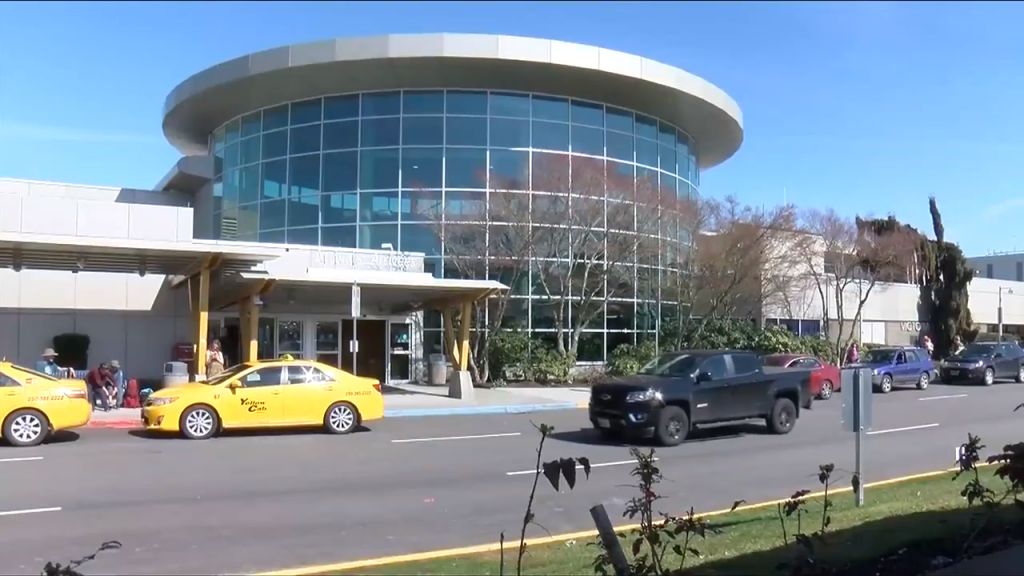 The Victoria International Airport (YYJ) has earned two prestigious awards for its service in 2020, including a nod as the best airport in North America for its size.
The awards – presented by the Airports Council International (ACI) Award for Airport Service Quality (ASQ) – won by YYJ are Best Airport by Size and Region (under 2 million passengers per year in North America) and Best Hygiene Measures by Region (North America).
This marks the third time YYJ has been recognized by the ACI after earning honours for airport service back in 2012 and 2014.
"The ACI Airport Service Quality Awards represent the highest possible distinction in the industry and we are honoured to be recognized. The new hygiene measures award is particularly special for our team as it directly reflects the extraordinary efforts that went into the implementation of our TravelSafe YYJ program," said Victoria Airport Authority (VAA) President and CEO, Geoff Dickson.
"At YYJ, the continued health and safety of passengers, partners and employees is our top priority and to be recognized by our customers for the level of hygiene measures in place, the clarity of those measures and the confidence they have while in our care is especially meaningful at this time."
The ASQ awards are widely regarded as the global benchmark in airport passenger satisfaction, with nearly 400 airports participating across 95 countries. The ASQ Awards recognize and reward the best airports in the world based on the passenger satisfaction surveys, revamping in 2020 to recognize how airports have responded to the COVID-19 pandemic.
The Airport Council Internation says the Award for Airport Service Quality is the only global airport survey based on "measuring passengers' satisfaction taken while they are at the airport."
The association says nearly 670,000 passengers per year are interviewed prior to boarding their flight and asked to rate their satisfaction with the airport's services.
"The ASQ customer satisfaction benchmarking program measures 33 aspects of customer service including airport ambience, efficiency and courtesy of staff, security screening processes, overall cleanliness, and food and beverage and retail outlets," said Dickson.
"New safety and hygiene performance was based on the effectiveness of measures, clarity of signage, availability of staff to apply safety and hygiene measures and, the level of confidence to travel based on those measures.  Without the efforts of our airport community – screening officers, security team, airline partners, restaurant and retail staff, car rental companies, cleaners, volunteers and so many others, these awards would not have been possible."
Victoria International Airport will be officially recognized for this significant achievement by ACI at a later date to be determined.
Toronto Pearson International Airport was also recognized as the Best Airport by Size and Region for facilities that service over 40 million passengers per year.
READ MORE: Feds hoping for AstraZeneca shots this week as Pfizer BioNTech prepare next delivery