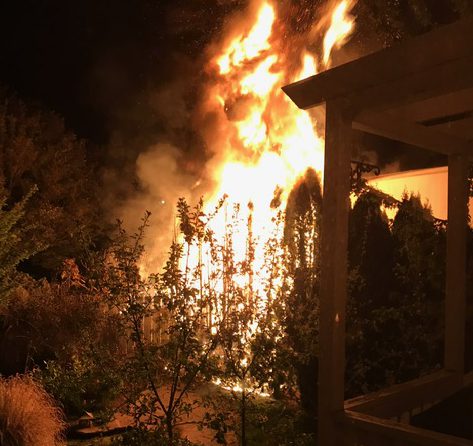 The quick response of Victoria firefighters is credited with dousing a dangerous fire at a Fairfield Road gas station early Saturday morning.
They were called to the Petro Canada at 1600 Fairfield Road at 2 am.
Firefighters arrived to find flames had engulfed tires, supplies and other equipment stored  behind the business.
The fire was growing and threatening the rear of the building.
The Victoria Fire Department says 11 firefighters fought to extinguish the flames and protect the business and neighbouring homes.
They managed to contain the fire and report minimal damage to the building.
Thermal imaging was used to make sure the heat signatures inside and outside the gas station were within acceptable limits.
Damage is estimated at $20,000.
The cause of the fire is under investigation.