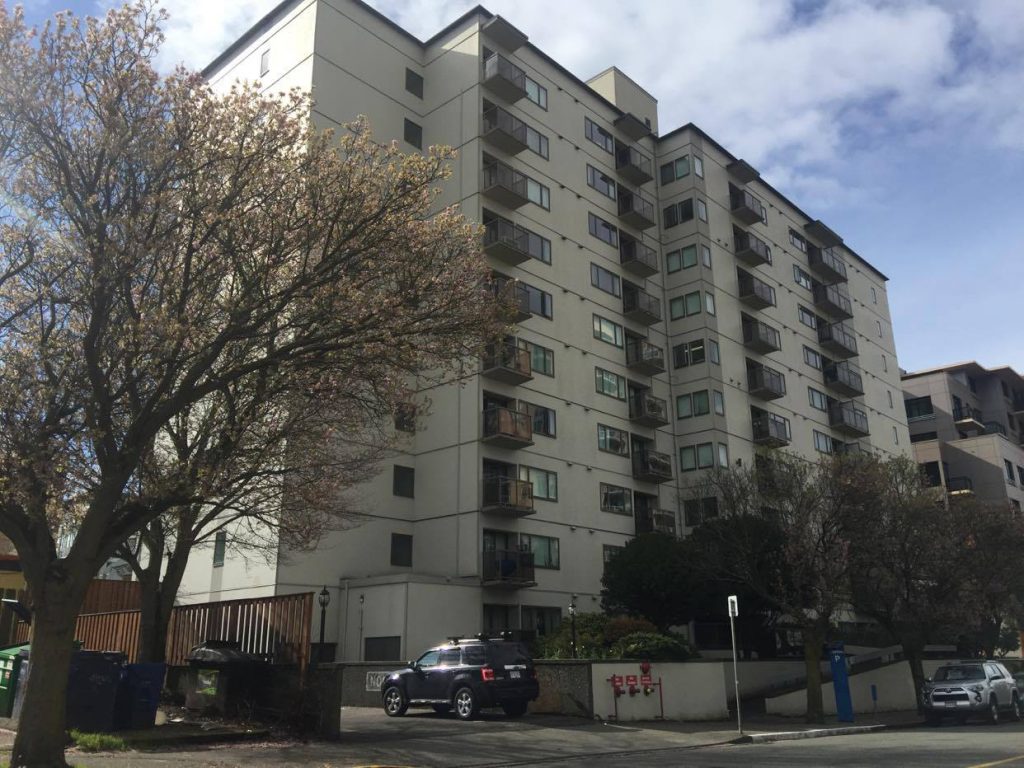 Now that April 1 has come and gone, there are a growing number of tenants without enough money for food and other necessities, according to a group that advocates for renters' rights in the Capital Regional District.
The Victoria Tenant Action Group (VTAG) says they conducted a survey of renters in the Victoria region on April 3 in order to better understand the situation different situations they faced and their interactions with landlords.
According to VTAG, nearly one-third of the 63 respondents who completed the survey said they didn't pay rent or only managed to pay partial rent on April 1.
Of those respondents who reported paying partial rent or not paying rent all, 70 per cent said they either didn't have enough money to pay rent or that paying rent would leave them without enough money for food and other necessities.
VTAG said 18 per cent those who paid their rent in full, reported that they didn't have enough money left over for food and other essentials either. Additionally, 40 per cent of respondents reported that they anticipate not being able to pay rent in May without sacrificing food or other necessities.
Three per cent of respondents said they are being offered rent reductions or waivers from their landlords, according to VTAG.
They also claim they have received "a number" of reports from tenants who said their landlords are either threatening to evict them for non-payment, trying to set up rent repayment contracts, or urging them to "apply for government relief" so that they can pay rent.
"These results confirm what we are hearing from our members, that rent is either not being paid or it's being paid at the expense of other basic survival needs like food and medication," Benny Baird, a member of the VTAG's steering committee, said in a press release.
Speaking to CHEK News, Baird said what stood out to him the most was the percentage of people who couldn't pay rent or partially paid their rent and the number of people who are forfeiting other basic needs to pay rent.
"That's a very significant finding to me," he said.
VTAG is calling on the province to immediately cancel rent and mortgage payments and provide rent amnesty during the COVID-19 pandemic, which would provide debt relief to those tenants who have gone into debt with their landlords, said Baird.
"By failing to enact rent cancellation, [the province has] basically left it up to tenants and landlords to sort it out between themselves," he said.
VTAG also wants to see the B.C. government implement a licensing system for landlords, which they believe would make landlords more accountable.
"We really strongly believe landlords should be licensed. So, if they're coercing or abusing tenants, there could be some consequences for them as well," Baird said.
Baird believes it is likely the number of people who can't make rent in May will increase in the coming weeks. He also wonders what kind of impact the provincial rebate and other federal financial assistance measures will have on tenants who are struggling.
"I'll be interested to see how the federal and provincial benefits actually help people, given that many have already gone into debt," he said. "It feels like people are going to be possibly digging themselves out of a hole with any of the money that they are eligible to receive from the government, rather than paying for their expenses upfront."
Longer-term, there are also concerns that those who have failed to make rent payments will eventually get evicted once the provincial eviction ban is lifted, said Baird.