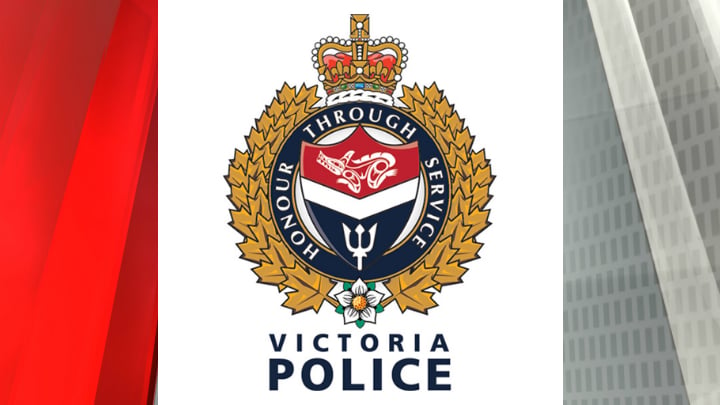 VicPD continue to look for witnesses to a carjacking that took place on Friday morning.
Patrol officers responded after several people called 911 around 6:45 a.m to say they had witnessed the crime take place at the intersection of Fort Street and Foul Bay Road.
A man was seen leaping into the box area of a pick-up truck, breaking a rear window and threatening the female driver.  She stopped the vehicle and. fearing for her safety, fled on foot. The suspect then got behind the wheel and drove off.
He soon started heading against traffic on Johnson Street. The pick-up collided with another vehicle that had attempted to avoid it, and police report several other near misses. A person riding an electric bicycle fell after swerving to avoid a collision.
The driver fled, leaving the truck running, after crashing into a parked vehicle on the 1100-block of Johnson Street near Cook.
Patrol officers tracked down the man a short distance away and he was arrested without incident. He was later taken to hospital to be treated for non-life threatening injuries before being returned to custody.
VicPD are asking anyone who has information about the incident, but hasn't yet spoken to them, to call the non-emergency line at 250-995-7654 or Crime Stoppers at 1-800-222-8477.