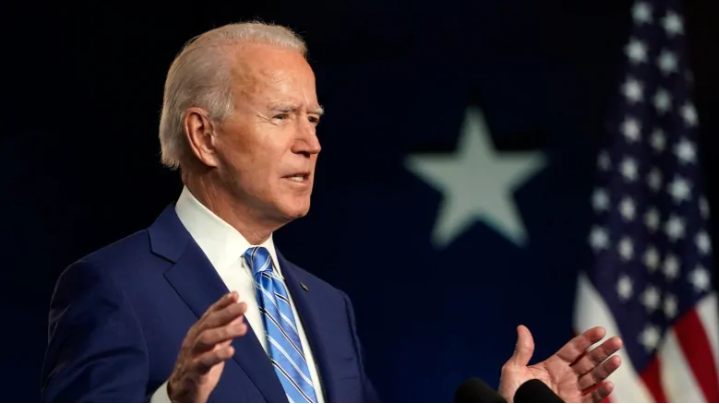 It appears the United States will have a new president.
The Associated Press declared Democratic Party candidate Joe Biden winner of the U.S. presidential election on Saturday, defeating Donald Trump to become the 46th president in the country's history.
Kamala Harris will become the first Black, South Asian woman elected vice-president.
Major U.S. television networks, including ABC, NBC, and Fox News, have also said Biden will be the next president, after projecting him as the winner in Pennslyvania and Nevada.
Biden, in a statement, said he was humbled by the victory and it was time for the battered nation to set aside its differences.
"It's time for America to unite. And to heal," he said.
"With the campaign over, it's time to put the anger and the harsh rhetoric behind us and come together as a nation," Biden said. "There's nothing we can't do if we do it together."
Biden's victory comes following days of uncertainty following Election Day as a historic number of mail-in ballots were still being counted in a handful of states, including Pennslyvania.
Heading into Saturday, the former U.S. vice-president and Senator needed to win either Pennslyvania or Arizona and Nevada in order to pass the 270 electoral college votes needed.
Biden, who was born in Pennslyvania but raised in Delaware, became one of the youngest candidates ever elected to the U.S. Senate in 1972. He served as vice-president when Barack Obama was president.
Meanwhile, Trump has refused to concede. Instead, he took to Twitter Saturday morning and claimed he won the election by a lot.
Over the past few days, Trump's campaign has filed a series of lawsuits in a handful of states Pennsylvania, Georgia, Michigan, and Nevada over ballot counting and indicated on Saturday that they plan on filing more lawsuits on Monday.
Although Biden has been declared the winner by U.S. media, mail-in ballots continue to be counted in a number of states.
Recounts are also expected in Wisconsin and Georgia.
B.C. Premier John Horgan issued a release congratulating Biden and Harris on their victory.
"The United States is a close friend and partner of B.C., and we have taken important steps together with our neighbours to fight climate change, grow the innovation economy and build a more sustainable future," Horgan said in his statement issued on Saturday. "Alongside the Government of Canada, we look forward to strengthening and growing our relationship to get through the pandemic and build an economic recovery that works for everyone."
America, I'm honored that you have chosen me to lead our great country.

The work ahead of us will be hard, but I promise you this: I will be a President for all Americans — whether you voted for me or not.

I will keep the faith that you have placed in me. pic.twitter.com/moA9qhmjn8

— Joe Biden (@JoeBiden) November 7, 2020
I WON THIS ELECTION, BY A LOT!

— Donald J. Trump (@realDonaldTrump) November 7, 2020
With files from CBC News.