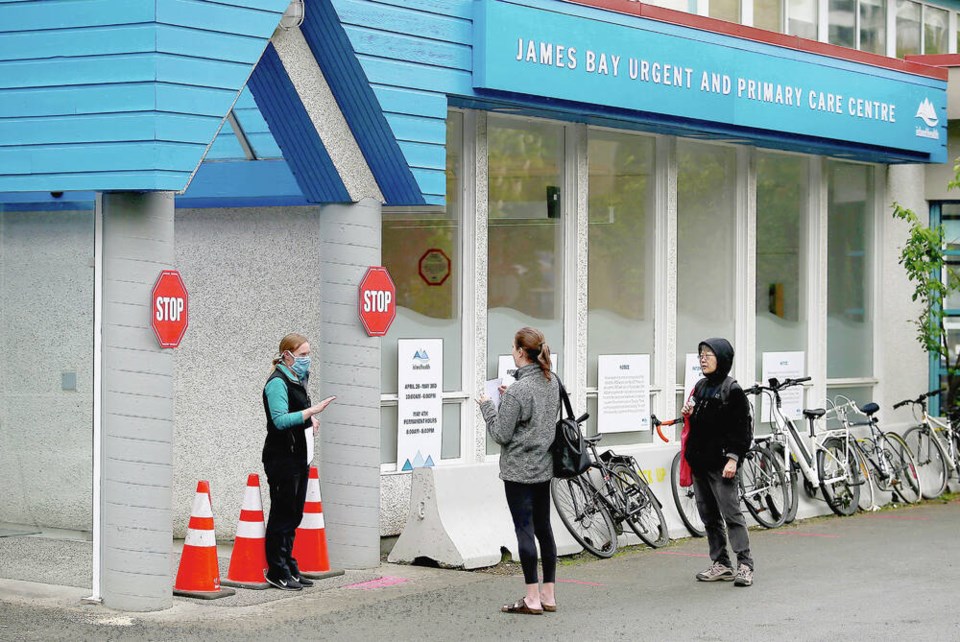 The James Bay Urgent and Primary Care Centre (UPCC) will be closed to in-person visits all day on Thursday due to a planned power outage.
In a release, Island Health said the power is being temporarily shut off at the James Bay UPCC to allow for construction work in the building unrelated to the UPCC.
Patients are advised to attend other urgent and primary care centres for in-person care. The Downtown Victoria, Gorge, Esquimalt, North Quadra and West Shore sites remain open.
James Bay UPCC clinical staff will be re-deployed to other urgent and primary care centres to continue to support patient care.
Virtual care appointments will not be affected.
The centre will resume normal operations at 8:30 a.m. on Friday.