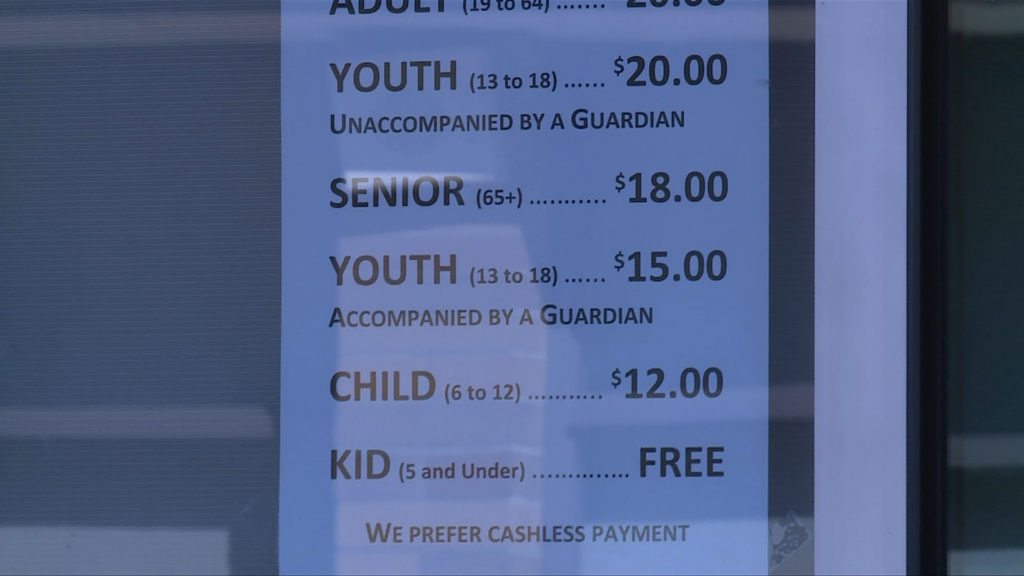 After a rise in disruptive incidents over several seasons, the Nanaimo Clippers will no longer offer youth discounted rates if they are not accompanied by an adult.
Robb Hunter, director of business operations for the team, tells CHEK News this move is to reflect the increased security costs to address the issues.
"It's something that we've had to deal with over the last number of seasons, but it seems to have been getting worse and worse. So we've had to go about to tripling our number of paid security on staff in order to help alleviate some of the issues," Hunter said.
"With that, obviously, comes a significant increase in cost for us and so, we've made this change to try and help alleviate some of those costs."
Some of the issues the team has been seeing includes running around the building, not waiting for a whistle before running up and down the aisle to go to your seat, not going to a seat at all, bumping into other game attendees, and knocking drinks out of people's hands.
"We've had not one particular incident that was like the tipping point but just throughout the course of the year," Hunter said.
Youth coming to Clippers games with their guardian will still get the discounted rate of $15, compared to $20 for an adult ticket.
This isn't to discourage teens from coming to games, and Hunter says the team still hopes teens and families will come watch.
"We should note that we still want teenagers to come to our games, we still want to be a fun family entertainment for the community, we want folks to come out," Hunter said.
The Nanaimo Clippers have two games this weekend. On Sept. 29, the team will play the Penticton Vees at the Frank Crane Arena, then on Sept. 30 the team will travel to the Alberni Valley Multiplex to play the Alberni Valley Bulldogs.
-With files from CHEK's Dean Stoltz
RELATED: Nanaimo Clippers sold to new owners