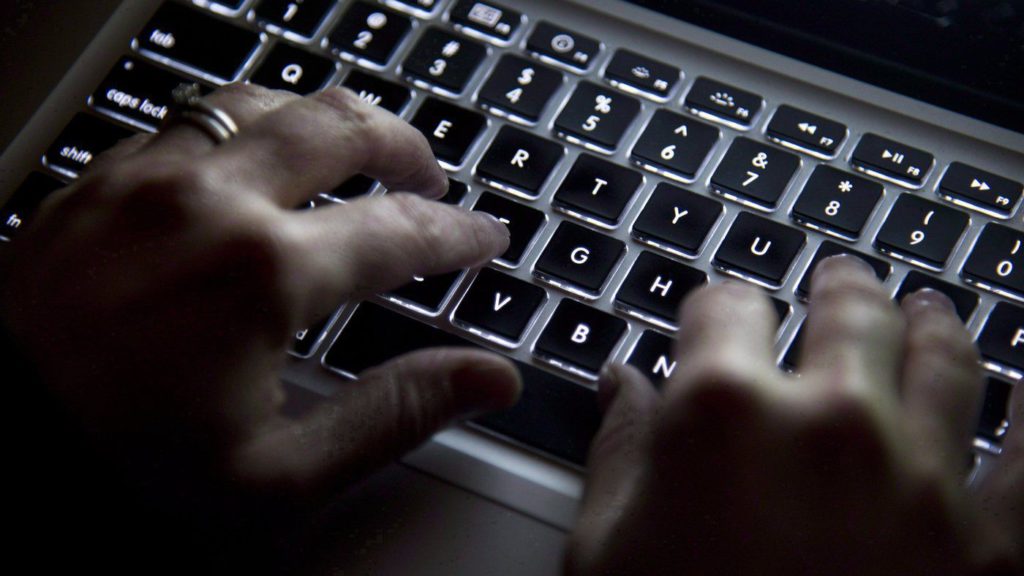 THE CANADIAN PRESS/Jonathan Hayward
An American man has been sentenced to 20 years in prison in the U.S. for sexually exploiting three Canadian children, two of whom lived on Vancouver Island.
Kevin Robert McCarty, 37, of Happy Valley, Oregon, was sentenced on Oct. 13 for the online stalking and coercion of three Canadian youth dating back to 2020.
The U.S. Department of Justice says McCarty was using the alias "Robbie MacKenzie" online, and used platforms like Snapchat and Instagram to coerce the victims into sending him sexually explicit photos of themselves at the time.
Once the photos were sent, McCarty would demand that the youth send more, or else he would send the existing photos to the victims' friends or family.
Several times, he did send those photos to the victim's friends or families, and on at least two occasions he told the victims "they could either comply with his demands or commit suicide," according to police.
Island victims
In May 2021, the Comox Valley RCMP was notified that a local youth was being sexually exploited online, and soon after similar reports came from the West Shore RCMP, Surrey RCMP, and other municipal police agencies in North America.
U.S. Homeland Security took the lead on the investigation, with help from Canadian investigators, and on Nov. 16, 2021, McCarty was charged with sexually exploiting children, distributing child pornography, cyberstalking, enticing a child online, and transferring obscene material to a minor.
He was arrested two days later on Nov. 18, after Homeland Security agents searched his home, which he shared with his mother, sister, and sister's family.
On Feb. 15, 2023, McCarty pleaded guilty to one count of enticing a minor online and two counts of sexually exploiting children. He was sentenced to 20 years in U.S. prison plus a supervised release on Oct. 13.
"Online exploitation poses a grave threat to the well-being of our youth, and this case highlights the importance of cross-border cooperation in combating these crimes," said Insp. Mike Kurvers, officer in charge of the Comox Valley RCMP in a release Thursday.
"We commend the dedication and collaboration of our investigative unit and counterparts in Canada and the United States in ensuring that justice is served," he said.
SEE ALSO: