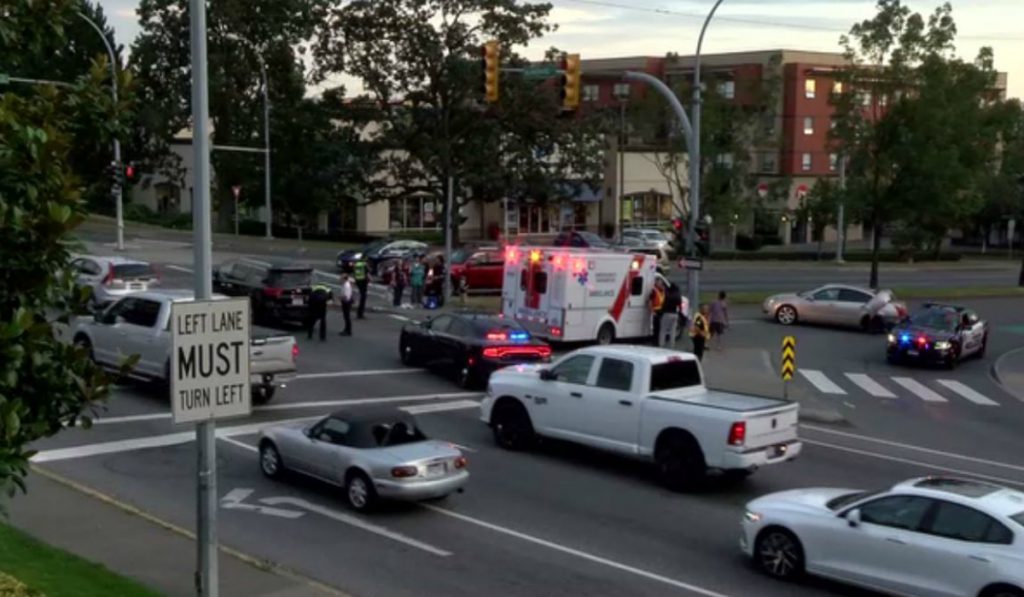 Emergency crews were at the scene of a crash in Saanich that backed up southbound traffic on Blanshard Street Tuesday night.
The mishap between a minivan and car happened around 7:45 p.m. on Saanich Road, just west of the southbound lanes of Highway 17, near Uptown Mall.
Saanich Police and fire crews, along with B.C. ambulance, attended the scene, but no injuries have been reported.
The crash closed a section of Saanich Road, and there was a lane closure on Blanshard heading south that caused some delays for motorists.
The cause of the crash is under investigation.