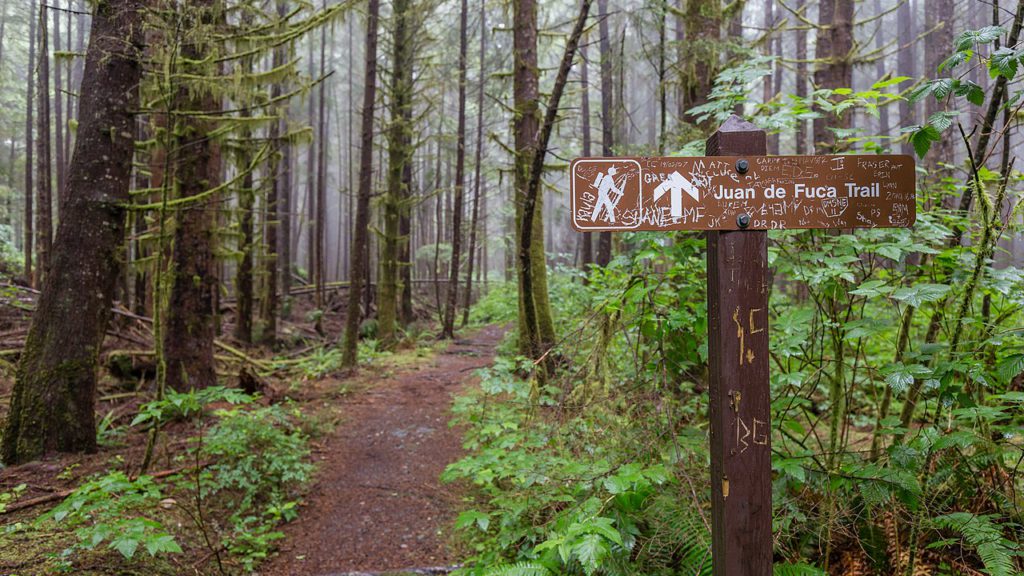 On the Island, the Juan de Fuca marine trail came in at the third spot, and Cape Scott trail comes in at 10.
While there are general tips BCSARA has for preparing to safely go on a hike, the organization has made specific videos for six of the trails on the top 10 list, including the Juan de Fuca marine trail, on safety tips specific to those trails.
The top 10 trails requiring the most search and rescue responses had a combined total of 98 rescues in 2022, out of 504 total calls for the year. This means these 10 trails were the source of one out of every five calls.
Rubble Creek trail (heading to Black Tusk trail): 16 SAR incidents
Howe Sound Crest trail: 13 SAR incidents
Juan de Fuca marine trail: 13 SAR incidents
Stawamus Chief trail: 11 SAR incidents
Sea to Summit trail: 10 SAR incidents
Grouse Grind trail: 9 SAR incidents
Wedgemount Lake trail: 8 SAR incidents
Mount Seymour trail: 7 SAR incidents
Rainbow Mountain trail: 6 SAR incidents
Cape Scott trail: 5 SAR incidents
READ MORE: Planning a hike? New videos prepare hikers for most dangerous routes in B.C.
While there are a variety of reasons people may need to call for a search and rescue response, BCSARA says there are three that are cited the most.
When heading on a hike, BCSARA recommends taking precautions to stay safe while enjoying the outdoors, including wearing appropriate footwear to prevent slips and falls, bring and know how to use a navigation tool that doesn't rely on internet access, research the level of difficulty and conditions of the trail, and use sound judgement and turn around if needed.