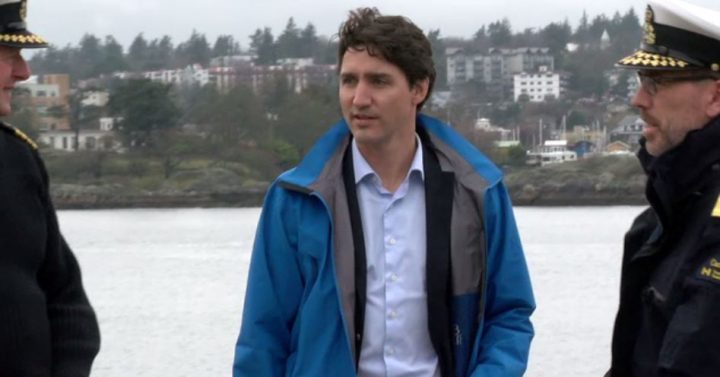 Prime Minister Justin Trudeau will be in Vancouver Sunday, ahead of a critical byelection for the federal NDP.
Trudeau will join Liberal candidate Richard T. Lee at the Shadbolt Centre for the Arts at 4:30 p.m.
He is also scheduled to attend a 2019 Chinese New Year celebration gala.
Federal NDP leader Jagmeet Singh is looking to win the byelection to secure himself a spot in parliament and in his party.
Trudeau has also been in the spotlight recently following allegations of him asking the former attorney general to intervene in the SNC-Lavalin court case.
Sunday morning federal Opposition leader Andrew Scheer sent a letter to the prime minister to demand he cede the solicitor-client privilege that former attorney general Jody Wilson-Raybould says prevents her from commenting on the SNC-Lavalin case.
READ MORE: Opposition parties push for emergency meeting following allegations attorney general pressured to intervene in SNC-Lavalin case
With files from The Canadian Press and CBC News