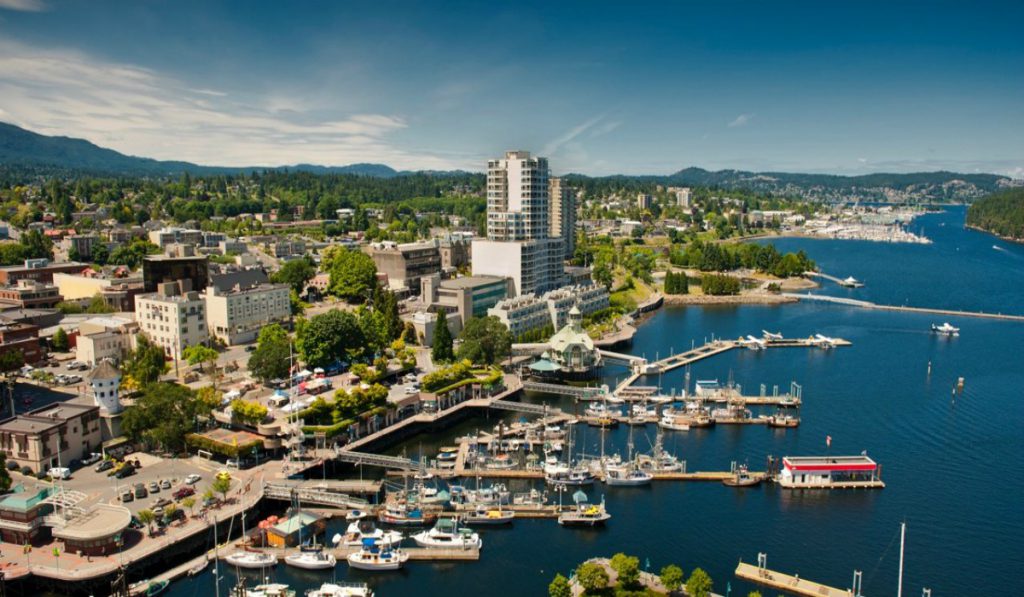 Tourism Nanaimo has launched a new campaign that is focused on encouraging residents to be tourists in their own city and support local businesses.
The campaign, entitled the Nanaimo Hometown Challenge, is running over the course of November and is focused on helping businesses "who need support now more than ever, especially during the off-season."
According to Tourism Nanaimo, the campaign features 12 unique, locally designed stickers that residents can collect and each collected sticker can be used as an entry into a grand prize package.
Participants collect stickers by making a purchase at one of the 38 businesses partnered with the campaign.
"The Nanaimo Hometown Challenge is an opportunity to grow our pride and appreciation of the place we call home," says Karen Bannister, Executive Director, Tourism Nanaimo."This campaign is a way to celebrate not only the resiliency of our local business owners, but their passion and commitment to what they do as it enriches our own lives and contributes to the way we spend our leisure time."
Tourism Nanaimo highlights that the collectable stickers "celebrate the many layers of Nanaimo including our iconic dessert, our world-class mountain biking trails and even the quirkier side of the city – a pirate in a bathtub."
The tourism organization adds that the stickers were designed by Coast Salish artist Eliot White-Hill of Snuneymuxw First Nation as well as local graphic designer and owner of Common Foundry, Cory Landels.
"The Nanaimo Hometown Challenge through Tourism Nanaimo is a great way to support local businesses, discover the many amazing places in our own city and celebrate the vibrant culture of our City," says Leonard Krog, Mayor of Nanaimo. "Throughout the month of November, I would encourage all residents to take part. By participating, businesses will receive much-needed support and will, in turn, be giving out Nanaimo Hometown Challenge collectable stickers that showcase many of Nanaimo's unique landmarks and symbols that make our city such a great place to be."
Residents interested in participating in the locally-focused campaign can find participating businesses on Tourism Nanaimo's campaign website.
Participating businesses include restaurants, breweries, retailers, whale watching, and other activities.
The campaign details suggest that residents who make a purchase at a participating business will receive one sticker from the merchant and the sticker is theirs to keep as a souvenir.
Each sticker can be used as one entry into a Nanaimo prize package. Residents can enter by posting a photo of the sticker on social media and tagging the business it was received from and Tourism Nanaimo using the campaign hashtags #NanaimoHometown and #ExploreNanaimo.
Tourism Nanaimo is encouraging the local tourists to visit as many participating businesses as possible and earn multiple entries into the draw by collecting more stickers and sharing more social posts.
The grand prize includes:
Gift card for two to EXIT Escape Nanaimo
Whale watching for Two with VI Whale Watch
$100 gift card to one of the participating restaurants
$100 gift card to WildPlay
Axe and Grind Nanaimo
Nanaimo Beer and Wine Package
Gift cards to Cultured Coast and Island-ish
Macaroons from Burnt Honey Company
Tourism Nanaimo will be accepting entries for the grand prize up until when the Hometown Challenge campaign closes on November 30.