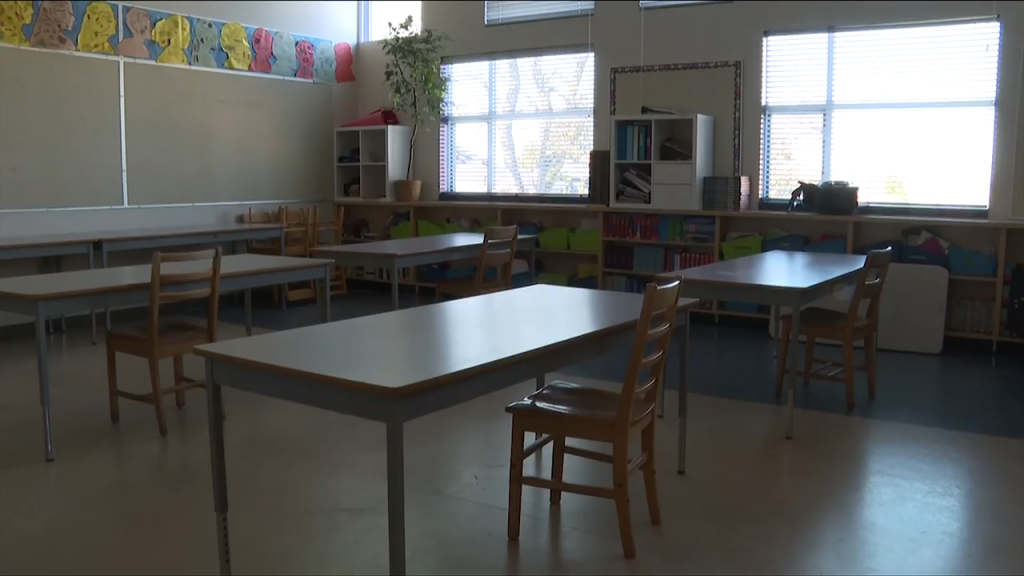 With September fast approaching, British Columbian students are anticipating a return to school, in some form or another, amid the COVID-19 pandemic and parents across the province are showing support for masks.
In a recent poll by Leger, the data suggests nearly three-quarters of British Columbian parents believe that children returning to school should wear PPE.
Across the province, 51 per cent of parents in the Leger poll said they believe that children returning to school in the fall should wear masks at least part of the time. Furthermore, 22 per cent said masks only needed to be worn when a student was outside of the classroom – during recess, lunch or on the bus. On the other hand, 22 per cent of the province believed that wearing a mask shouldn't be required.
British Columbia and Ontario led the nation (73 per cent) when it came to supporting the idea of students wearing masks in school. When looking at Canada as a whole, that national number drops to a little to more than six-in-10 respondents.
The current public health advice is that non-medical masks can contain infectious particles on their wearers' breath, reducing the risk of contagion from people with COVID-19 who might not know they're carrying the illness.
Leger vice-president Christian Bourque said support for masks at school may increase as more jurisdictions adopt mandatory mask measures.
He said social norms are already changing, noting the similarity in numbers between poll respondents who said they support masks at schools and those who said they wear masks when they go to grocery stores.
"The more we consider this potential for making the mask mandatory, the more parents will probably find that the mask should be mandatory as well," Bourque says.
"The social norm that we should be wearing the mask will only go up the closer we get to the actual start of the school year."
The poll suggests many parents are concerned from a health perspective about sending their children to school or daycare, even while economic concerns abound about parents unable to work if they don't have safe places for their children to be during the workday.
62 per cent of respondents nationally also expressed concern about sending their children back to school.
Even those who say they're not worried are likely to have concerns in other ways, such that an asymptomatic child might pass the novel coronavirus on to a grandparent, said Bourque.
"The situation is a lot more complex than just having your son or daughter at school," he said.
Many school boards are working on plans for reopening schools in many parts of the country that have been closed since March when public health lockdowns were ordered to slow the spread of COVID-19.
Nearly half of those polled felt that classrooms should operate at 50 per cent capacity, while 59 per cent showed support for a hybrid school week with some in-class instruction and some at-home learning.
Just over one-fifth of respondents, or 23 per cent, told Leger that class sizes should be at 100 per cent of what they were before the lockdown.
"The majority of people expect that we will go back to school, but not in a normal class size, nor with a normal schedule," Bourque says.
British Columbia was the only province that created an option for students to return to the classroom in June.
According to BC officials, the June school restart was deemed successful and they feel it will help to plan for September.
With files to Canadian Press.