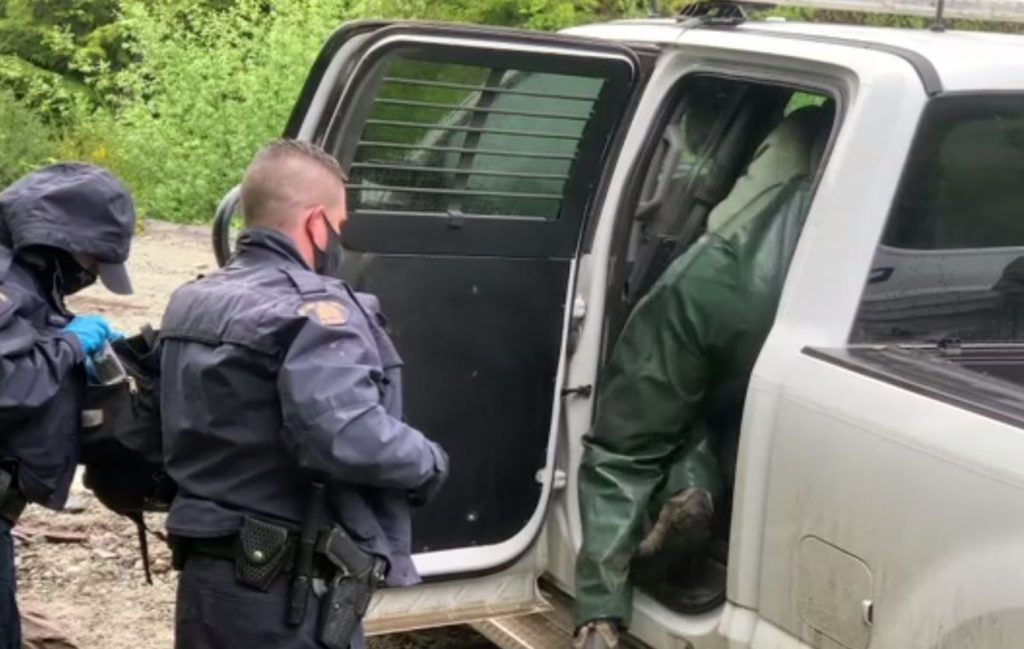 Police say they have arrested three additional people who were staging a protest to protect old-growth trees from being cut down near Port Renfrew.
RCMP said in a news release that they continued to enforce a BC Supreme Court injunction barring protesters from staging blockades of a cut area in the Fairy Creek watershed.
The arrests took place at the 5.5 km mark of the Bugaboo Mainline, up from the Gordon River Mainline, according to police.
While three individuals were removed from the area, one who had dug a trench and was utilizing a locking device was not.
"Officers assessed the device and have identified the individual. Based on the unstable sides of the trench and the fact that the individual can free themselves voluntarily at any time, they were allowed to remain" said Chief Superintendent John Brewer, Gold Commander of the RCMP Community-Industry Response Group. Any excavation over 4 feet deep generally needs to be adequately sloped or shored up for the safety of anyone entering it, this was not the case with what we saw today.
READ MORE: 'The Avengers' star Mark Ruffalo offers online support for Fairy Creek protest
The activists trying to protect the trees say very little of the best old-growth forest remains in B.C. and that Fairy Creek is the last unprotected old-growth area on the South Island.
According to RCMP, 412 individuals have been arrested since enforcement began — at least 27 of these individuals were previously arrested.
Of the 412 total arrested, 304 were for breaching the injunction (civil contempt of court), 84 were for obstruction, 10 were for mischief, 2 were for breaching their release conditions, 1 for counselling to resist arrest, 1 for resist arrest, 1 being intoxicated in a public place and 4 for assaulting a police officer.
All news releases on the Fairy Creek Watershed police enforcement issued to date can be found on the Lake Cowichan RCMP Detachment website.