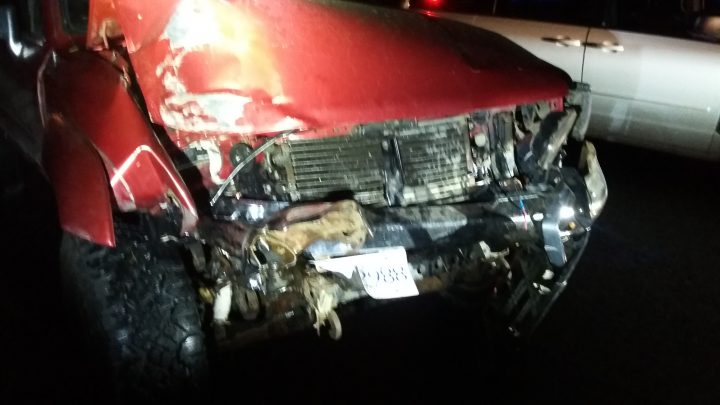 Oak Bay Police said a suspected impaired driver fled Wednesday night after a crash that damaged a retaining wall and a hydro pole.
Police said the single-vehicle collision involving a truck occurred just north of Cedar Hill Cross Road and Cadboro Bay Road. The driver fled the scene and was not located by police. Officers believe the crash happened due to impaired driving. A retaining wall was damaged in the crash and a hydro pole had to be immediately replaced. Just over 1,400 BC Hydro were without customers for more than five hours east of Henderson Road and south of Cranford Place.
The passenger, who was the registered owner, stayed at the scene and was issued a ticket for driving with undue care and attention.
"To think that while attending an impaired driving collision, one of our officers caught an unrelated impaired driver is incredibly disappointing," Oak Bay Deputy Chief Ray Bernoties said in a statement. 
While doing traffic control following the crash, an officer also stopped an unrelated driver who they say refused to provide a breath sample. The driver's vehicle was towed and he was issued a 90-day driving prohibition.