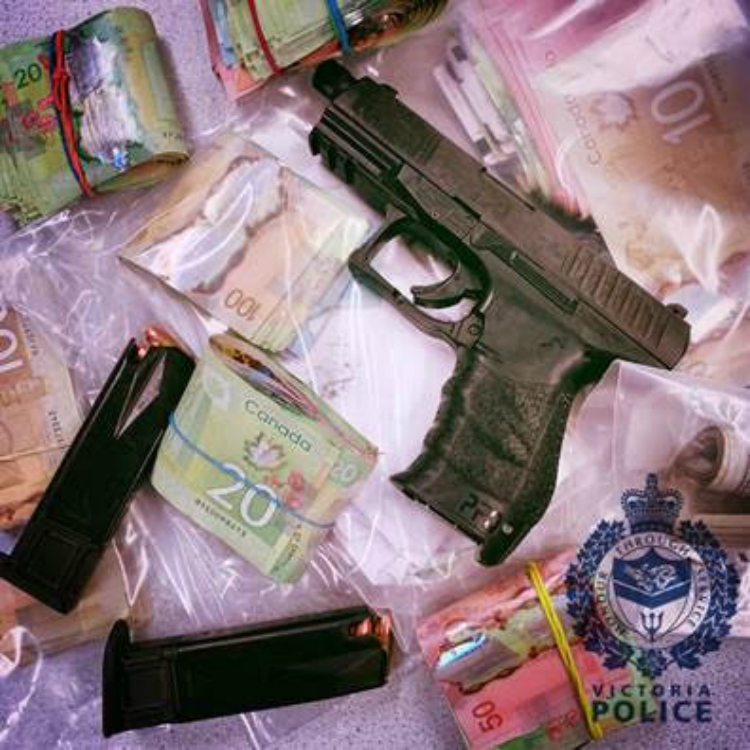 A Victoria man with alleged ties to organized crime faces a number of charges after being arrested following a weeks' long investigation.
Roy Pelgrom was taken into custody in the 200-block of Gorge Road East on July 4th by officers with the VicPDs' Strike Force section.
VicPD say a search of the individual turned up a loaded 9mm caliber pistol, significant amounts of cocaine, methamphetamine and fentanyl, and $25,000 in cash.
Two loaded pistol magazines and additional ammunition was also seized.
"The man has alleged links to organized crime, having self-identified to officers as a member of the Nortenos gang," a press release from VicPD reads.
Pelgrom faces charges including possession for the purpose of trafficking, possession of a firearm without a license, possession of a loaded prohibited weapon, and careless storage of a firearm.
The charges have not been proven in a court of law.