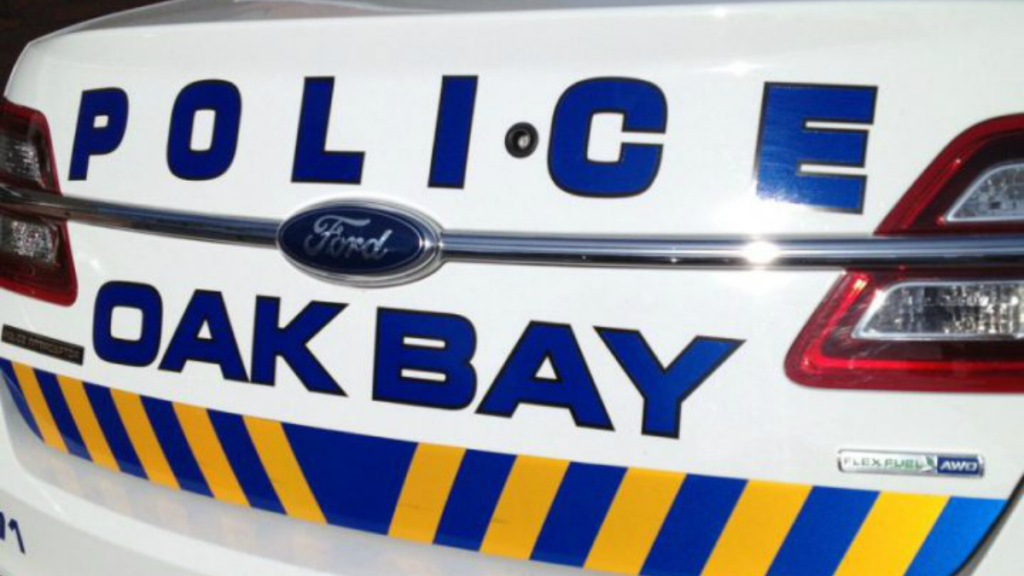 Oak Bay Police are currently seeking a suspect who reportedly broke into an apartment building, damaging a scooter and stealing a blender in the process.
According to Oak Bay PD, officers received the report from the building's manager on January 28.
The building manager told police that a man broke into the apartment building, located in the 2000-block of Oak Bay Avenue, just before 6 a.m.
According to the manager, the man accessed the building through the main entrance and proceeded to jimmy mailboxes open and steal mail.
He then proceeded down the hallway and unlocked different storage and utility rooms.
Police are describing the man as between 20-30 years old, and standing about 5'8 tall.
The man is described as being "stocky" and at the time of the break-in, he was wearing a khaki parka with a fur-lined hood, blue jeans, white sneakers with black laces, while carrying an olive-coloured backpack.
Prior to leaving the building, the male attempted to steal a scooter but was unsuccessful. As a result of the attempt, the scooter's ignition was damaged.
As part of the theft, the man left the building with a blender and a bag containing unknown items.
Anyone with information on this break-in is being asked to contact Oak Bay Police.