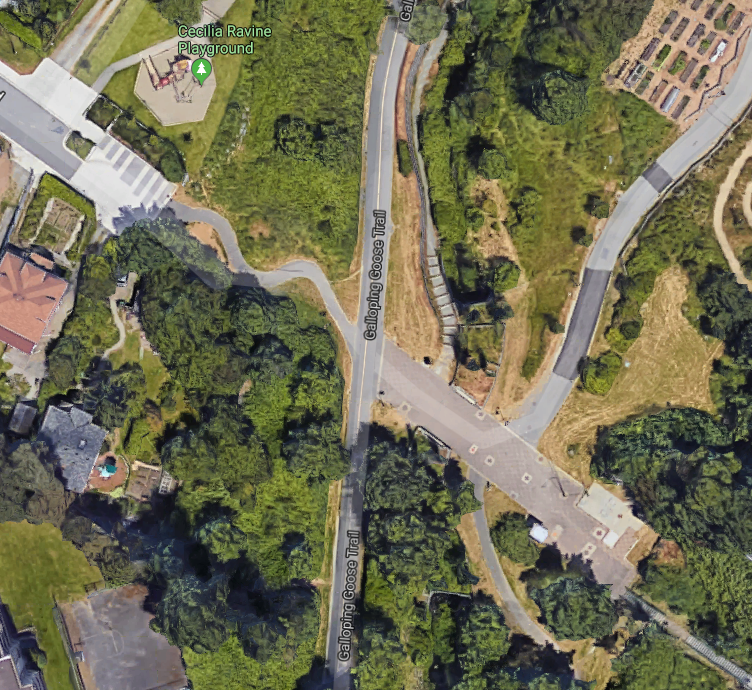 Victoria police are looking for a suspect after they received a report of a man exposing himself twice on the Galloping Goose Regional Trail Wednesday.
Just before 6 p.m., VicPD was called to the area of the trail near the Cecelia Road bridge for a report of an indecent act. A woman told police she was walking southbound on the trail when she passed a man sitting on the bench. She then noticed the man had his hand in his pants.
The woman told police that as she passed the man, he exposed himself, stood and began to follow her.
A short time later, a different woman on a bicycle approached the first woman and told her the man had done the same thing earlier. The two woman started to leave the area with the man allegedly following them. They went into a nearby business and called police.
VicPD said the woman on the bike left before officers arrived. The woman who made the report was not physically injured in the incident but was offered support.
The suspect was not found by officers in the area.
The suspect is described by police as a Caucasian man in his 40s, six feet tall with a slim build. He has long brown hair that was in a ponytail. At the time of the incident, he was wearing a black T-shirt and grey cargo shorts. He was barefoot.
VicPD said they would like to identify the suspect and the woman on the bike who assisted the other woman. Anyone with information is asked to call VicPD's non-emergency line at 250-995-7654 or Crime Stoppers at 1-800-222-8477.