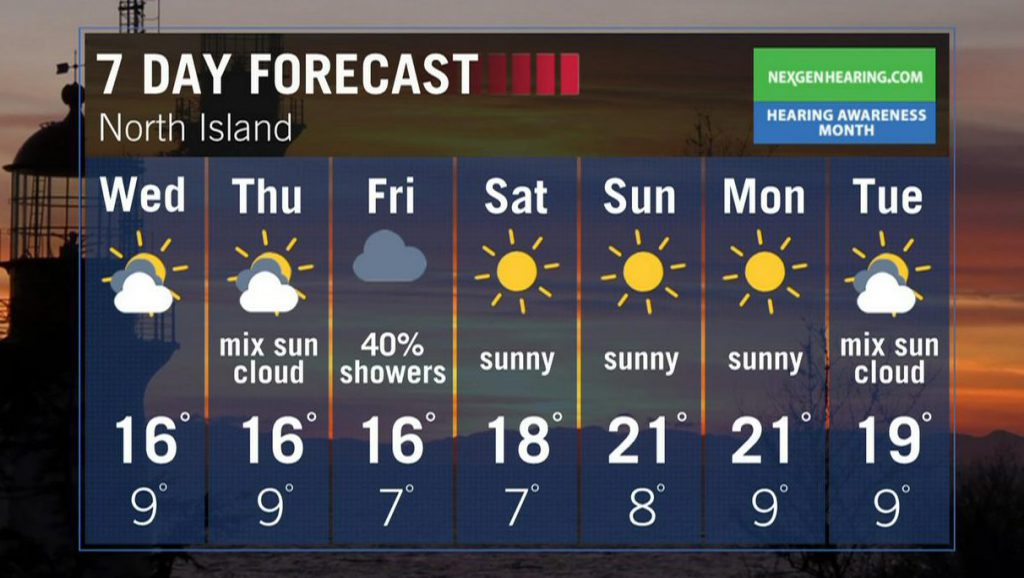 A strong ridge of high pressure is now anchored over the south coast of B.C.
The system will bring clear skies and warm temperatures across Vancouver Island.
There is a chance of a few showers Friday as a weak low-pressure system crosses the south coast, but sunshine will return for the weekend.
Veronica Cooper has your long-range forecast.
[bc_video video_id="6040030256001″ account_id="5330942424001″ player_id="HJlnr0Kbz7″ embed="in-page" padding_top="56%" autoplay="" min_width="0px" max_width="640px" mute="" width="100%" height="100%" ]