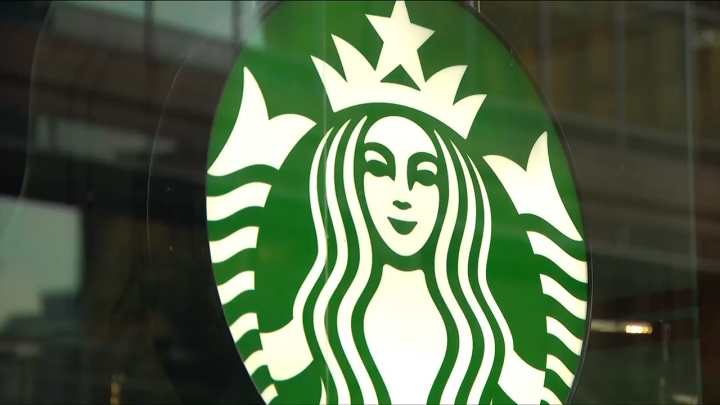 Starbucks is scaling back on its operations in Canada as the coffee giant has plans to close up to 200 coffee shops in the coming years.
The Seattle-based chain says it intends to restructure its company-operated business in Canada under a two-year plan.
Starbucks currently has over 1,100 coffee shops in Canada meaning approximately 17 per cent of locations could see their doors shut or operations altered in the next 18 months.
The details of the restructure were included in a letter to shareholders, which was filed on Tuesday with the U.S. Securities and Exchange Commission.
In the filing, Starbucks said "We will restructure our company-operated business in Canada over the next two years, with the potential of up to 200 additional stores being closed, with some of those stores being repositioned," which points to the idea they could either move to a new area or change format.
The company outlined a number of broad changes it was introducing as a response to the COVID-19 pandemic and evolving consumer habits, one of those being more pick-up only coffee shops.
Starbucks launched the first Canadian location using the pick-up only format in Toronto earlier this year.
Other habits that are evolving as a result of COVID-19, which have accelerated the Starbucks restructuring plan, include "higher levels of mobile ordering, more contactless pick-up experiences and reduced in-store congestion, all of which naturally allow for greater physical distancing."
Prior to the COVID-19, Starbucks says about 80 per cent of its sales were to people who came in, picked up their purchase and left the store. With public habits changing, Starbucks expects that ratio to increase in the future.
"While we had originally planned to execute this strategy over a three- to five-year timeframe, rapidly evolving customer preferences hasten the need for this concept and we are now envisioning the accelerated development of Starbucks Pickup stores," said the company.
Starbucks said while it still plans to open more new locations in other parts of the world, including China, it was pulling back on structural growth in North America. In total, up to 400 company-operated stores are slated to close in North America as part of the 18-month plan.
Starbucks estimates it will take a hit of about $2.2 billion US to its earnings as a result of the global pandemic.
With files to Canadian Press.