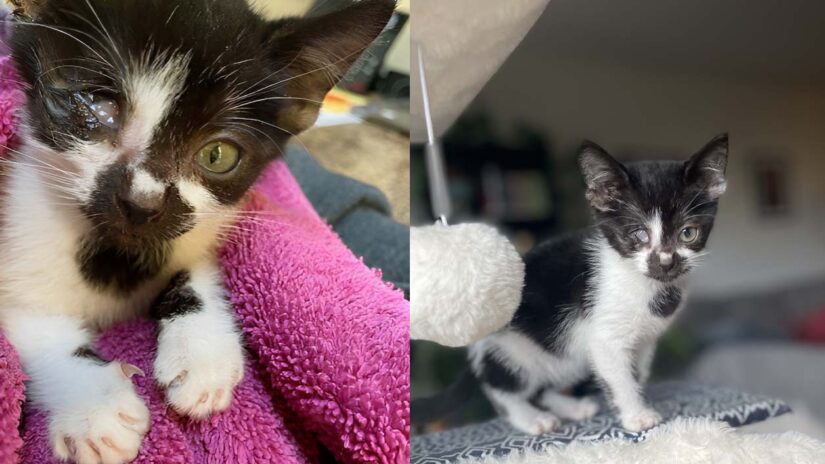 The BC SPCA is fundraising to help cover the medical costs of a small kitten that was found with a severe eye injury near Victoria.
The SPCA says the six-week-old kitten, named Paris, was located in a forested area just outside of the city.
The cat was immediately brought to a vet for a "severe eye injury and possible infection," according to SPCA Victoria animal centre manager Emma Hammil.
"She must have been in so much pain," Hammil said in a release Friday.
The SPCA says Paris will need surgery to have her injured eye removed.
In the meantime, she's staying with a foster family and is on pain medication and antibiotics.
"She is a very sweet kitten whose trauma and impaired vision is not dimming her shine at all," said Hamill. "She is living with her BC SPCA alumni foster brother Arthur, who is showing her the way. He had to have a limb amputated and is now a beautiful tripod kitty."
The SPCA is raising funds to cover the kitten's vet bills. Insurance company Petsecure Pet Health Insurance has also agreed to match donations up to $3,000.
After Paris recovers from her surgery, she will be available for adoption, according to the SPCA.