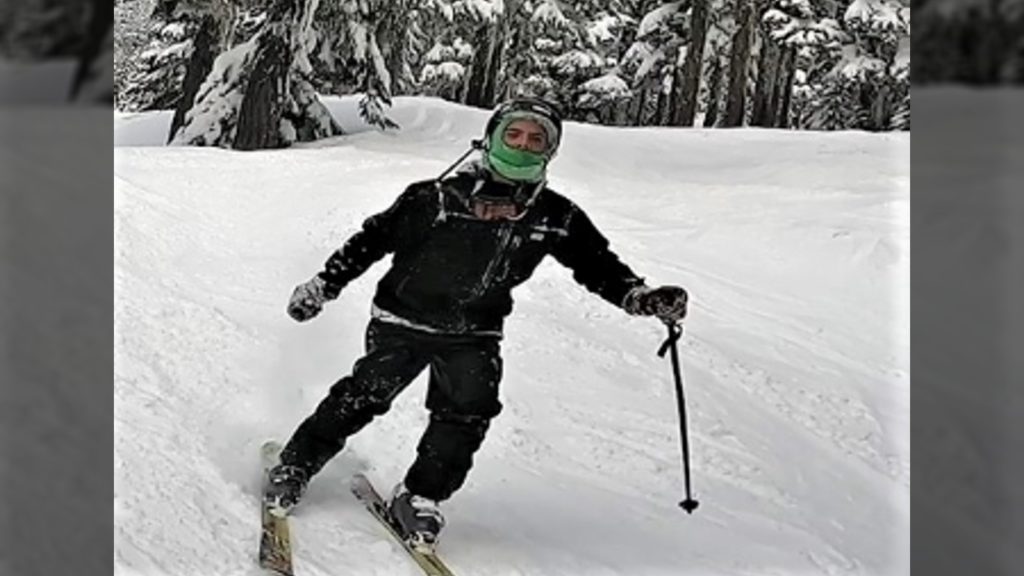 The Comox Valley RCMP is calling on the public to identify those responsible for an alleged assault on Mount Washington that sent one person to hospital.
The incident happened on Wednesday, March 8, around 2 p.m., when a skier was resting on the Jacks Run. As two males were coming down the hill, one of them hit his skis, Mounties say.
One of the males then became upset, telling the victim to "move along" before allegedly punching him in the face several times. The male then pushed the victim to the ground and headbutted him, according to RCMP in a news release.
They say the two males were last seen skiing down the hill. The victim, who was wearing a video camera, managed to capture a photo of one of the males before the assault.
In the photo, he's seen wearing a dark jacket, dark ski pants and a bright green neck warmer. He was holding ski poles, and police describe him as being between 20-25 years old and standing around 5'8″ with shoulder-length dirty blond hair. 
Police say the victim was taken to hospital and is now recovering from his injuries.
They're asking anyone who knows the identity of the male photographed to call the Comox Valley RCMP detachment at 250-338-1231 and refer to file #2023-3494.