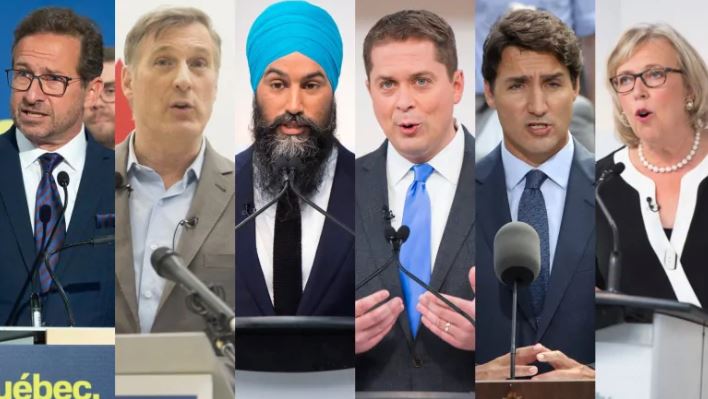 All six federal party leaders will face each other on the same stage for the first time in tonight's English-language debate.
There has been little movement in the polls throughout the campaign, and leaders are hoping to score some points this evening.
Liberal Leader Justin Trudeau and the Conservative's Andrew Scheer were the only ones on the trail this morning, making brief appearances during which they took shots at each other.
You can watch the debate live on CBC starting at 4 p.m. PDT.