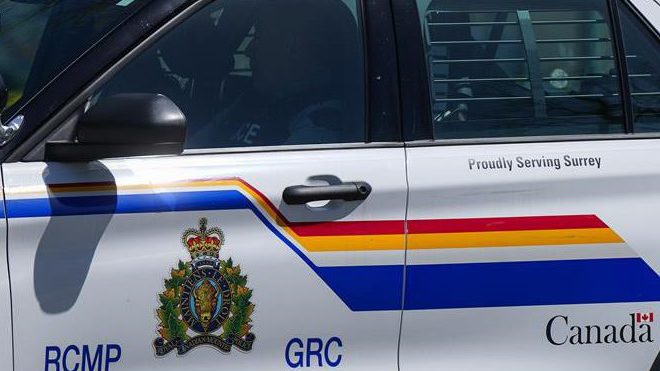 THE CANADIAN PRESS/Darryl Dyck
The Sidney/North Saanich RCMP are looking for dashcam video of a hit-and-run crash that involved multiple vehicles on Sunday.
Police say the crash occurred around 6:15 p.m. on the Patricia Bay Highway, just north of Beacon Avenue.
Mounties have been able to identify the model of one of the vehicles involved in the crash, a black Volkswagen Golf which was seen fleeing from the scene.
"We are looking to speak with anyone who may have been travelling on Highway 17 between [the] Swartz Bay ferry terminal and Beacon Avenue on the evening of Nov. 5, 2023, between 6 p.m. and 6:20 p.m., who may have crucial information to advance our investigation," said Const. Tim Cosgrove with the Sidney/North Saanich RCMP.
Anyone with information or dashcam video of the crash is asked to call the Sidney/North Saanich RCMP at 250-656-3931.
SEE ALSO: