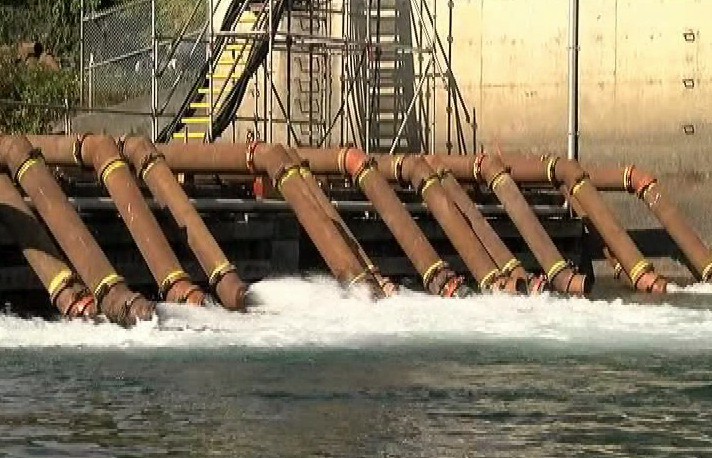 As the Cowichan Basin continues to experience the impact of the most extreme spring water shortages this century, pumping will begin from Cowichan Lake into Cowichan River to preserve the waterway and its habitat.
Catalyst says it this will be the first time the River will have been sustained with a base flow provided by pumping lake water into it.
It is set to begin on Thursday, August 29 and water will be pumped at a rate designed to maintain current flow conditions in the Cowichan River.
Catalyst Crofton will manage the process, under the authority of the BC Ministry of Forests, Lands, Natural Resource Operations and Rural Development.
"Catalyst Crofton has been collaboratively managing Cowichan River since 2002 with First Nations, local government and other key stakeholders," said Chuck Walls, Catalyst Crofton GM.
"Our top priorities are the protection of Cowichan Lake, Cowichan River and the town's water supply."
Pumping is expected to occur until water levels restore themselves naturally in the autumn.
"Best efforts will be made to minimize any impacts from water pumping to protect the Cowichan River and the Lake," said Brian Houle, Catalyst Crofton Environment Manager.
"We have engaged authorities and consultants to provide oversight and surveillance during pumping operations."
Catalyst says that to protect those using the lake and the river, a local guide familiar with Cowichan Lake will deploy buoys to highlight any new hazards to navigation.
The company warns that the general area around the weir spill gates, the weir and the pumps in the lake and their discharge area in the river will remain inaccessible.
Transport Canada and the Canadian Coast Guard are helping ensure boater safety on Cowichan Lake due to low water level hazards.
Catalyst says the Cowichan Basin has experienced eleven droughts since 1998, with 2019 being the most extreme year. This past winter saw half of the expected snow pack followed by a drought that began in early February.