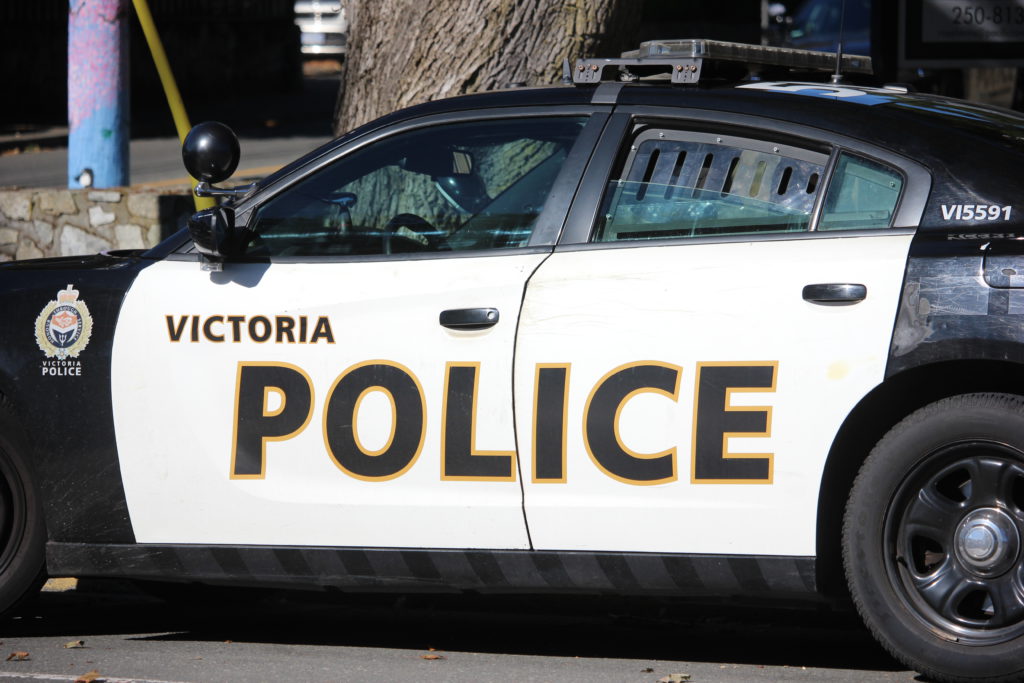 Police arrested a man accused of wreaking havoc in downtown Victoria Monday while wearing roller blades and wielding a hockey stick.
Officers were called to the area of Government and Belleville streets shortly after 1:30 p.m. Monday for reports that the man was hitting garbage cans and the windows of a nearby business with a hockey stick.
As officers headed to the area, a third caller reported that the man, on his roller blades, chased her down the sidewalk near Government and Broughton streets.
The woman said the man approached her from behind, pushed the back of her head and stole her toque, then fled on his roller blades. She was not reported injured in the incident.
Officers then tracked down the man to Trounce Alley, where he attempted to evade them by roller blading around a police car.
He was eventually caught, taken to the ground and arrested without further incident, and police say he was not injured in the arrest.
The man was held for a bail hearing and faces a recommended charge of robbery.
Police are asking witnesses or anyone with information on the incident to call them at 250-995-7654 extension 1 or Crime Stoppers at 1-800-222-8477.