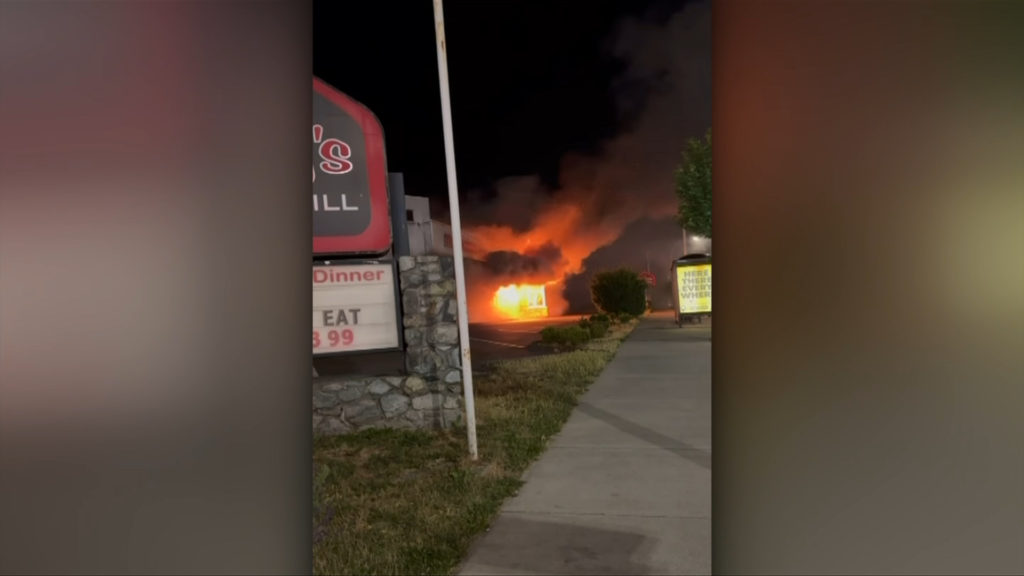 Police have now confirmed the fire at Ricky's All Day Grill in Victoria was arson, and are asking for anyone with dashcam footage in the area to speak with officers.
The June 16 fire was called in around 3 a.m. and there was extensive damage to the building.
Twenty-two firefighters, three engines, and two ladders responded to the fire from the Victoria Fire Department.
The department said the metal roof made fighting the fire difficult.
"The current owners there have been there since 2016 and built up really strong relationships with everybody," said Raymond Ho, with Ricky's All Day Grill head office on June 16. "So when we saw the fire and what was happening it was pretty devastating."
VicPD is now confirming the fire is an arson, after previously calling it suspicious.
READ PREVIOUS: Victoria restaurant fire deemed suspicious
Anyone with dashcam footage in the area between 2:30 and 3:15 a.m. on June 16 to keep their footage and contact VicPD at (250) 995-7654 extension 1.
Police say there are no known injuries and the damage to the building is extensive.