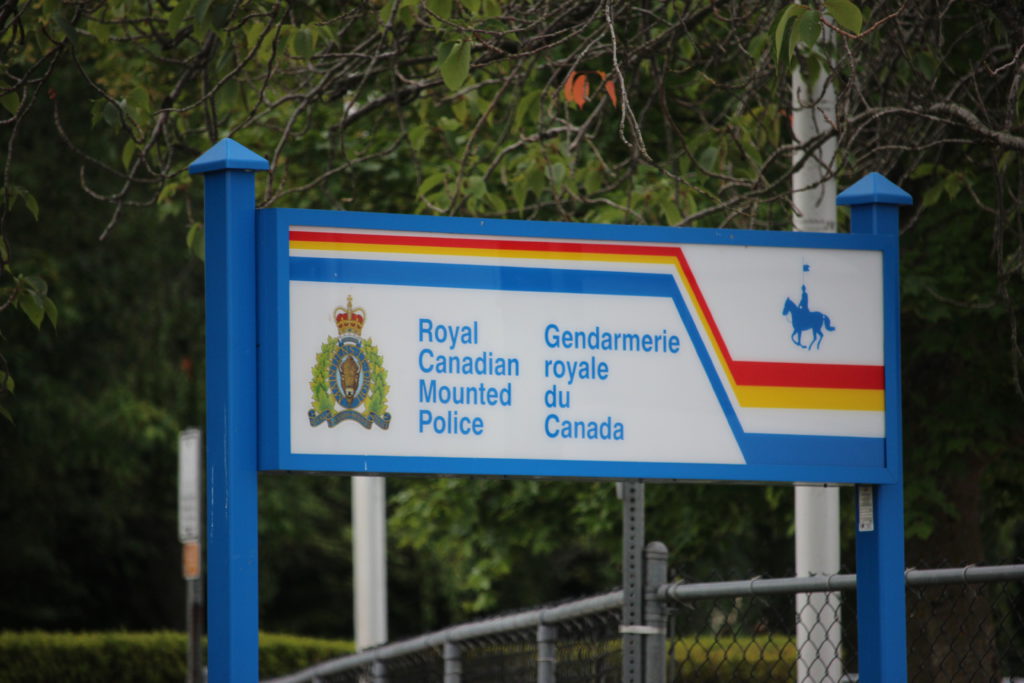 Nicholas Pescod/CHEK News
Two men broke into an apartment building in Nanaimo, assaulted a resident and stole a backpack before escaping, according to Nanaimo RCMP.
Police responded to the home invasion call at approximately 8 p.m. on Monday, at a condominium located in the 700-block of Poplar Street.
Witnesses told police the two men came in through the front door that was left unlocked while the three residents were inside.
The suspects allegedly struck one of the occupants with the broad side of the machete, grabbed a backpack and fled through the patio door.
The entire ordeal lasted less than a minute, RCMP said.
Both suspects are 5 feet, 10 inches tall. One of them had on a white jacket and the other wore dark clothing. Police say one of the suspects walked hunched over, often looking down at his feet.
RCMP Police Dog Services tracked the suspects to the Departure Bay Motel area, where the scent was lost.
"Investigators believe this was a targeted incident and that the public is not at risk," said Const. Gary O'Brien.
Police are asking anyone with information on the incident to call the Nanaimo RCMP non-emergency line at 250-754-2345 and reference file no. 2021-4796.