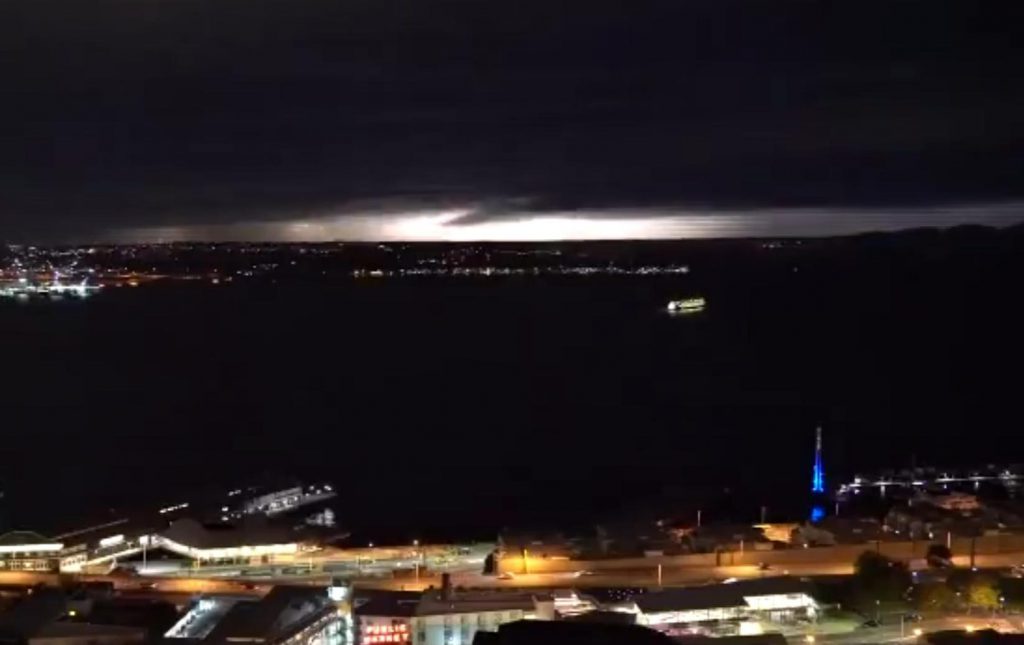 A rare thunderstorm rolled through south Vancouver Island Sunday night, surprising many.
According to Environment Canada, a cold front moved through the area around 10 p.m., causing lightning strikes
Four occurred directly over downtown Victoria, while one happened over the harbour.
Meteorologist Lisa Erven says it's a rare phenomenon in coastal communities due to the moderating effects of the ocean.
"We've got thunderstorm hotspots more into the interior of B.C.," Erven said. "But in this case, because we had that strong cold front moving through last night, that acted as a trigger to help produce thunderstorms along that cold front."
Many people recalled hearing thunder lasting several seconds.
"There could've also been some echoing effects as well," Erven said. "That might have made it feel like it lasted longer than it did."